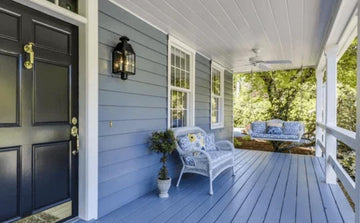 When it comes to vacation, what do you think of? Beach, straw hat, sunshine, or beauty? Have you found that wicker also plays a vital role in creating a comfortable and relaxing atmosphere? Not only can it be used as an ornament, but it can also be made into a wicker chair and become a piece of furniture that will accompany you for more than 10 years.
The art of making furniture out of whips and wicker dates back centuries. Wicker furniture has been a staple of palaces, castles, homes, and hotels from Egyptian pharaohs to Victorian Kings. You can still find a wicker chair in the departure lounge of a five-star hotel or on the terrace of a luxury outdoor restaurant now.
Advantages
Since it is loved by the royal family and even the paupers, it must have unique advantages that no other material has.
1) Lightweight and flexible
Moving a wicker chair is completely different from moving an oak chair. The wicker chair is lighter, and even underage children can carry them. Wicker can bend and take on many wonderful shapes. Artisans dish wicker into a variety of shapes, classic without losing individuality.
2) Environment friendly and safety in use
It uses natural materials extracted from the stem of the large rattans.No chemical ingredients are added and there is no need to worry about the odor-causing discomfort. Suitable for families with children, old people, and pets.
3) Durable and easy to clean
The wicker chair is normally placed outdoors because it is water-proof and rust-proof. The nature of the plant means that it can cope well with changes in the weather, and a little wiping can maintain its original appearance.
4) Aesthetics and artistic
It is different from common solid wood furniture and plastic products. You see it at the first glance will be enchanted, and impetuous heart will calm down.
Proper maintenance method
Since it can accompany you for more than 10 years, regular maintenance is definitely essential.
Use a vacuum cleaner. Vacuum from the top, bottom, and sides, making sure you remove dust from the tight weave and gap between.
Mix the water with a mild detergent. Let the foam disappear, then soak in the mixture with a soft, clean cloth. Carefully wipe the wicker clean. Use a soft-bristled toothbrush to remove stubborn stains and dirt, and do not omit narrow spaces. Then clean with a clean rag and water.
Finally, let it air dry in the shade.
Dispel your misgivings
Of course, you'll find that furniture made from natural materials and handmade can be expensive. At this time, how to choose a good quality and affordable product is particularly important. Elecwish compares the quality of wicker on the market and chooses the one most suitable for family use. A series of wicker furniture has been made through rigorous processing technology. It is to provide comfortable and affordable furniture for all families.
The use of wicker chairs is different from ordinary chairs. Only when it is properly maintained and used can it provides the maximum value. Elecwish provides perfect after-sales service to ensure the correct use and maintenance of buyers. The one-year free warranty eliminates the worries and misgivings associated with online shopping.
Coming soon, please look forward to it!