What is Elecwish Drop Shipping Policy?

Dropshipping is a type of order fulfillment where you don't manage inventory yourself. Instead, you choose the items from Elecwish website and Elecwish will fulfill customers' orders for you. You don't have to deal with the pressure of stocking, worry about cost, or find a shipping company to pay extra, and you'll have more profit margins to make more money.
Why Choose Elecwish Drop Shipping Policy?
400+ Products

Elecwish have Multiple products listed from Home furnishings, tools and equipment used from various home space. So you can be sure we will fulfill all your needs.

Much Profit

As our first batch of drop shipper, you will not only enjoy exclusive coupons regardless of your dropship level. You can earn coupons up to 5% according to how much of your store sold.
and enjoy exclusive member benefits.

Lower Price

Elecwish has ultra-low prices compared with other platforms, eBay, Amazon and so on. Besides, we are constantly launching promotional activities to help you get your ideal products for lower price.
Newer Products

Elecwish are incessantly updating functional and premium products to help you select and diverse your sales area. You can enjoy our newest products anytime

Free Fast Shipping

Elecwish provides Free Standard Shipping on all items. Products will be shipped to your customers in 3-7 working days by FedEx/UPS.


Reliable Guarantee

Elecwish offer a 30-day return guarantee and 3-year warranty. Elecwish Guarantee You A Quick Response. Elecwish Guarantee Your Privacy Will Be Respected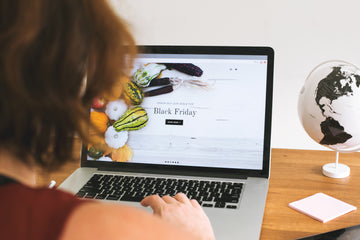 Drop Shipping Policy
Who can join?
Own store on E-commerce platform such as Amazon/eBay/... ✔
Supply commodity on e-commerce platforms such as Home Depot/Wayfair/... ✔
Run your own online/offline stores ✔
Targeted Dropship Policy
Cumulative Sales of 1 Targeted Product Reach
Earned Coupons in later Period
≥ 10
15%+ Extra 3% OFF
≥ 50
15%+Extra 4% OFF
≥ 20
15%+Extra 5% OFF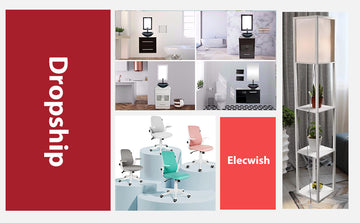 *Note: The targeted dropship policy above is only a general plan, and the specific products and discounts are subject to the final communication and confirmation between you and us. If you have any ideas about Elecwish Dropship policy, please contact us. Looking forward to your suggestion.
As Elecwish Dropshipper
How To Enjoy Preferential Policy?
1. Choose Targeted Elecwish Products
Browse Elecwish website to find the right products for your business. Choose products that will appeal to your target audience and align with your brand values.
2. Participate Our Dropship Policy.
Click the button at the bottom to participate in the policy and fill in the relevant information.
3. Tell Us Your Detail Shop Plan.
The specific SKU of products and the specific Earned Coupons you want to enjoy should be defined.
4. Get Elecwish Dropship Certificate.
Once we have received your application for participation, we will record and reply exclusive CODE of dropshipping coupon to the email you filled in, remember to check out!
5. Import Items and Accept Customer Orders.
Import your chosen Elecwish items into your E-commerce platform or online/offline store inventory and make them visible to your shoppers. Then customers can find the items they want, check out and pay on your site/store. 
6. Forward Customer Orders To Us.
Place orders as an Elecwish Dropshipper after certification. Submit your customer orders and shipping details to us. Then, use our code to earn discount and surplus while paying us on your customer's behalf.
7. Wait for Ship and Fulfill Orders.
We ship each order directly to your customers' addresses. You'll get order tracking email, so you can update your customers.
NOTE: Here is our contact information, looking forward to your contact.
【 Email 】
Send email to contact@elecwish.com
【 WhatsApp 】
Scan the QR code to add friends to start communicating: