Bathroom
Choosing the Best Vessel Sinks for Your Bathroom
by Emily Watson on Aug 27, 2021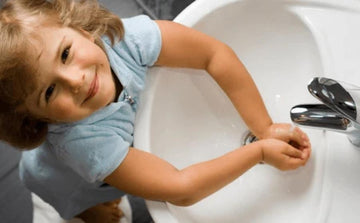 Vessel sink, nowadays bounds up with many families, provides inspiration for your home design in terms of color, material or shape and also becomes a beautiful art craft in your bathroom or creates a sense of harmony with the home space. It has fallen into people's concern, too. However, have you phrased a premium vessel sink for your bathroom? Did you enjoy its benefits for you today?
Hey, if the answer is no, please be sure to read on and the following content will play a crucial role in rectifying your happy home environment in the future. Just choosing the best vessel sinks for your bathroom right now!
Here we've collected and sorted out some reviews of costumers, whose post-purchase feedback on our vessel sinks. These reviews generally reached a full score of 5. Hope these customers' opinions and comments will become the most valuable for you to reference and be conducive to a good bet. Of course, the advantages of good comment of sinks are far more than these, welcome reference and supplements with our heartfelt sincerity. 
1. Keep realistic and reasonable expectations!
1.Ceramic Triangle Bathroom Wall Mount Sink with Single Faucet,White
The first vessel sink was given a high rating by kk, who thought it has a great value.
This ceramic sink adds a touch of distinguished elegance and a long-lasting beauty to your bathroom. Its sleek design fits perfectly with any bathroom decor. High-quality porcelain, smooth and non-porous surface, hygienic, easy-to-clean and other characteristics, can all shape your temperament, maintain vitality, and also help you create your own elegant and unique bathroom style. Therefore, just as what kk said, if you want a circular vessel sink with budget restrictions, think about this one, and you will find that it complements the bathroom better than you expected.
2. Reminds you of a piece of art every time you look at it!
 2. Artistic Round Bathroom Sink Tempered Glass Vessel Sink Combo With Faucet 1.5 GPM And Pop Up Drain Bathroom Bowl
Absolutely this one is loved so much by Pamela. We also have to say that Pamela's bathroom decor and design are also attracted us a lot. In a manner of speaking, a beautiful vessel sink could show off a rosy picture of your home to yourself, your friends or your family because the outer conditions of a person's life will always be found to reflect their inner beliefs.
This sink will undoubtedly bring you an all-round reward. Because if you regard it as a partner in your bathroom, it could be a woman with the classic beauty of the fashionable Victorian era, with handmade multi-layer artistic paint, shiny and scratch-resistant surface, and an Italian-style countertop appearance. It could also be a modern man with oil rubbed bronze finish, windshield tempered glass body, ceramic valves, coming with free brass hot and cold water supply lines, brass reducers and 8 inches without overflow pop-up drain.
2. Artistic Round Bathroom Sink Tempered Glass Vessel Sink Combo With Faucet 1.5 GPM And Pop Up Drain Bathroom Bowl
Then is the picture shared by Keri Ferguson which made clear an idea that the actual vessel sink will be more gorgeous in person, and the height of the faucet and the bowl are matched a lot. Actually this vessel sink  goes well with all the bathroom vanities in our store.
3. Adds some flair to the bathroom!
 3. Black And White Ceramic Bathroom Sink, Above Counter Porcelain Vessel Sink With Black Faucet And Pop Up Drain Combo, Rectangle.
Our customer made compliments to how sleek and modern this bathroom vessel sink is. This black and white bathroom vessel sink is so marvelous to be placed in such a minimalist style bathroom! This is our Ceramic Bathroom Sink. You could enjoy this transparent ceramic sink's trendy, exquisite, flawless and fresh because of its smooth and polished surface. Preventing breakage and scratch-resistant, its high-quality thick porcelain ceramic indicates that itself could keep a long-lasting beauty.
In a nutshell, it brings flair to your bathroom, not too florid but none other, one of the indispensable elements in a bathroom with a unique design style.
Certainly, in addition to the sleek and modern style shown in the previous picture, this vessel sink could also be very well integrated with various styles of design. The above-mentioned classic style bathroom design is an appropriate case in point. This sink can still bring comfort feeling and coordination.
Bring enjoyment into your bathroom!
My friends, we count ourselves lucky for good feedback and also hope more of you could enjoy our vessel sinks' style and functionality. You could give us more suggestions or home inspiration and ideas, so we could accumulate a system of your needs and continue to improve and optimize ourselves in the future.
If you have any questions, please don't hesitate to contact us. We are always willing to help you!