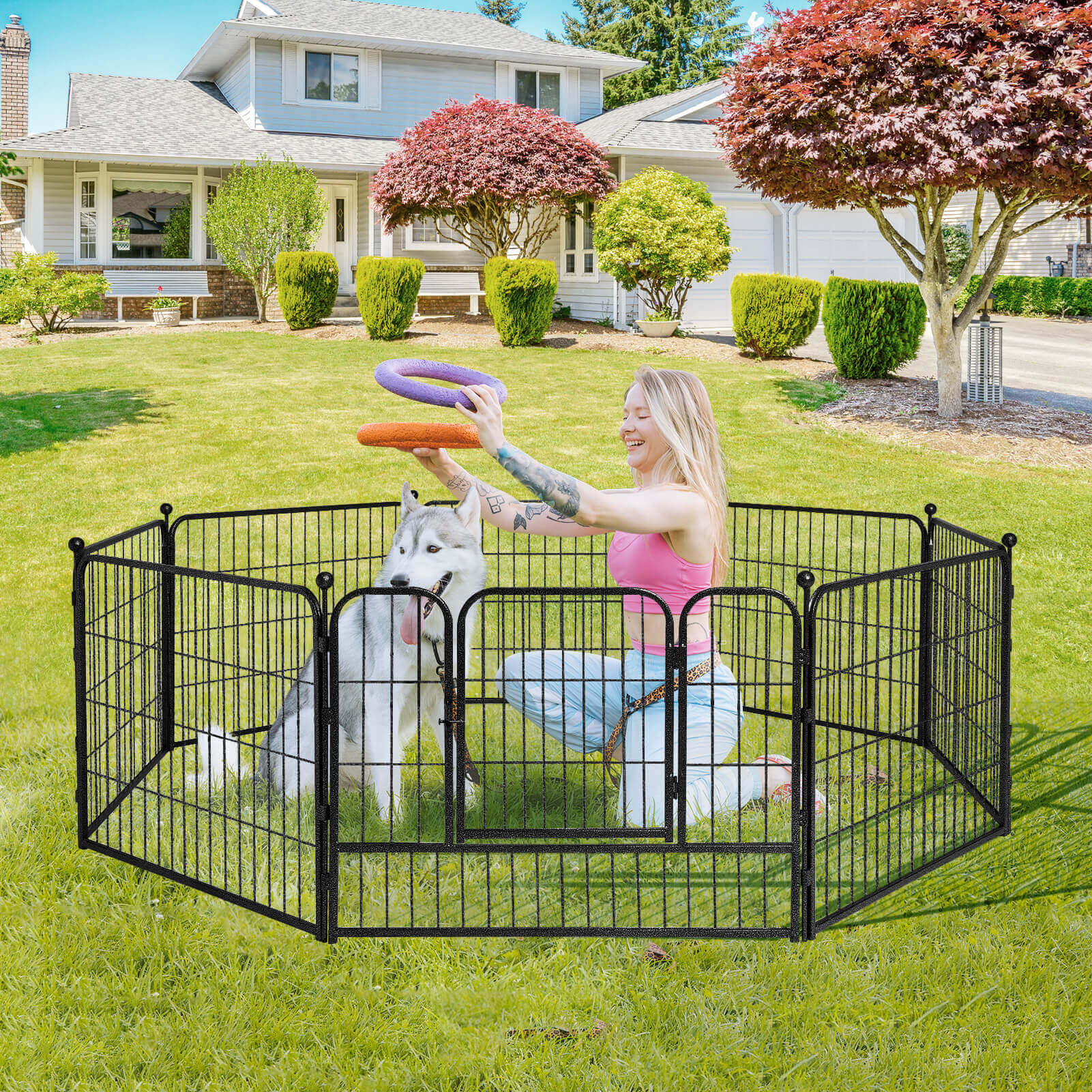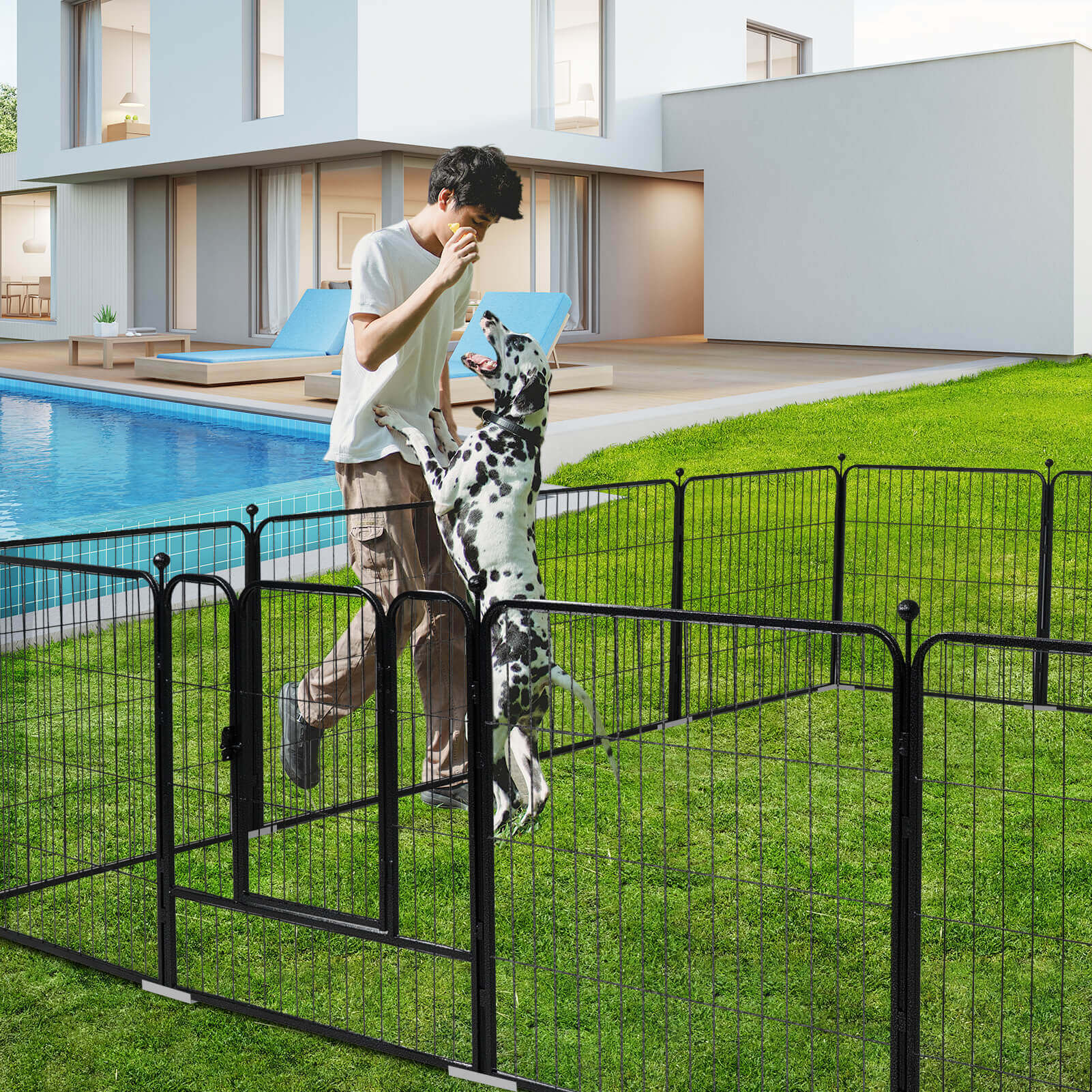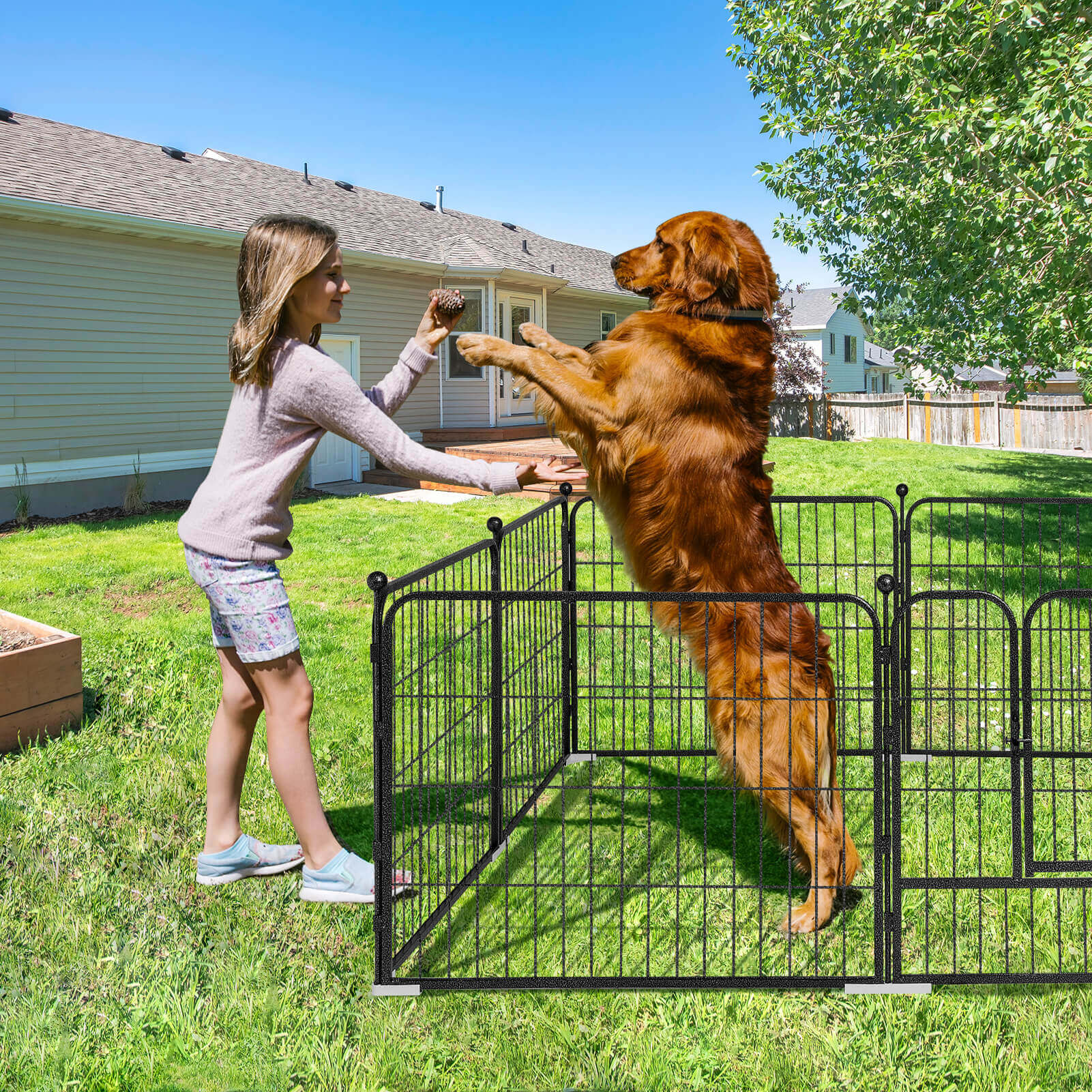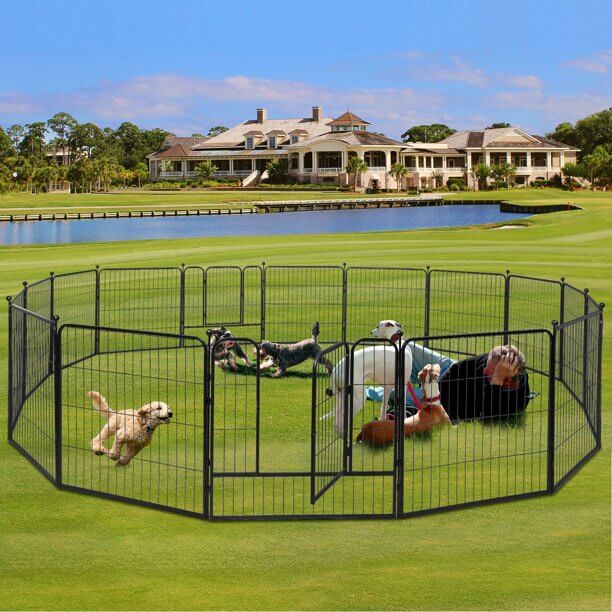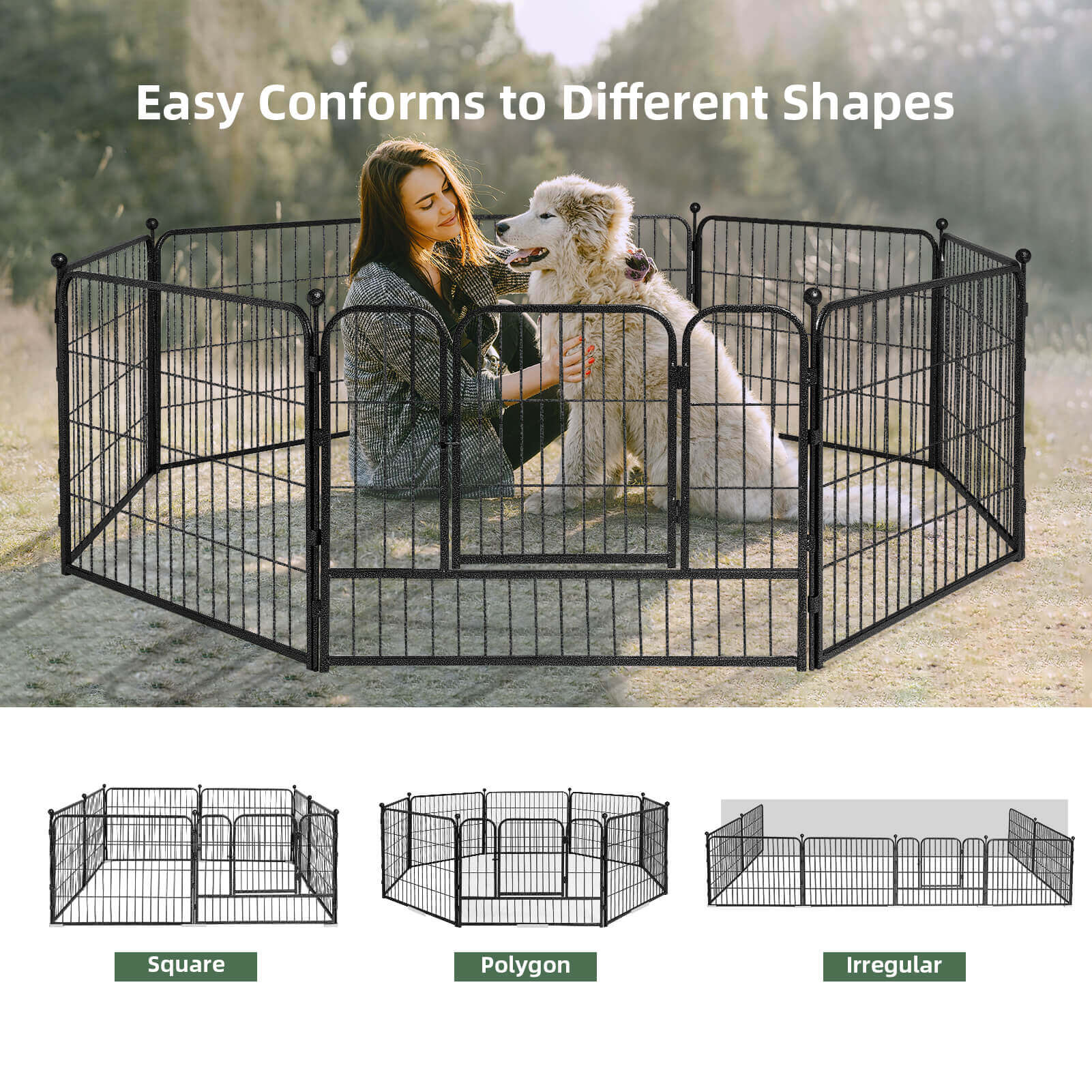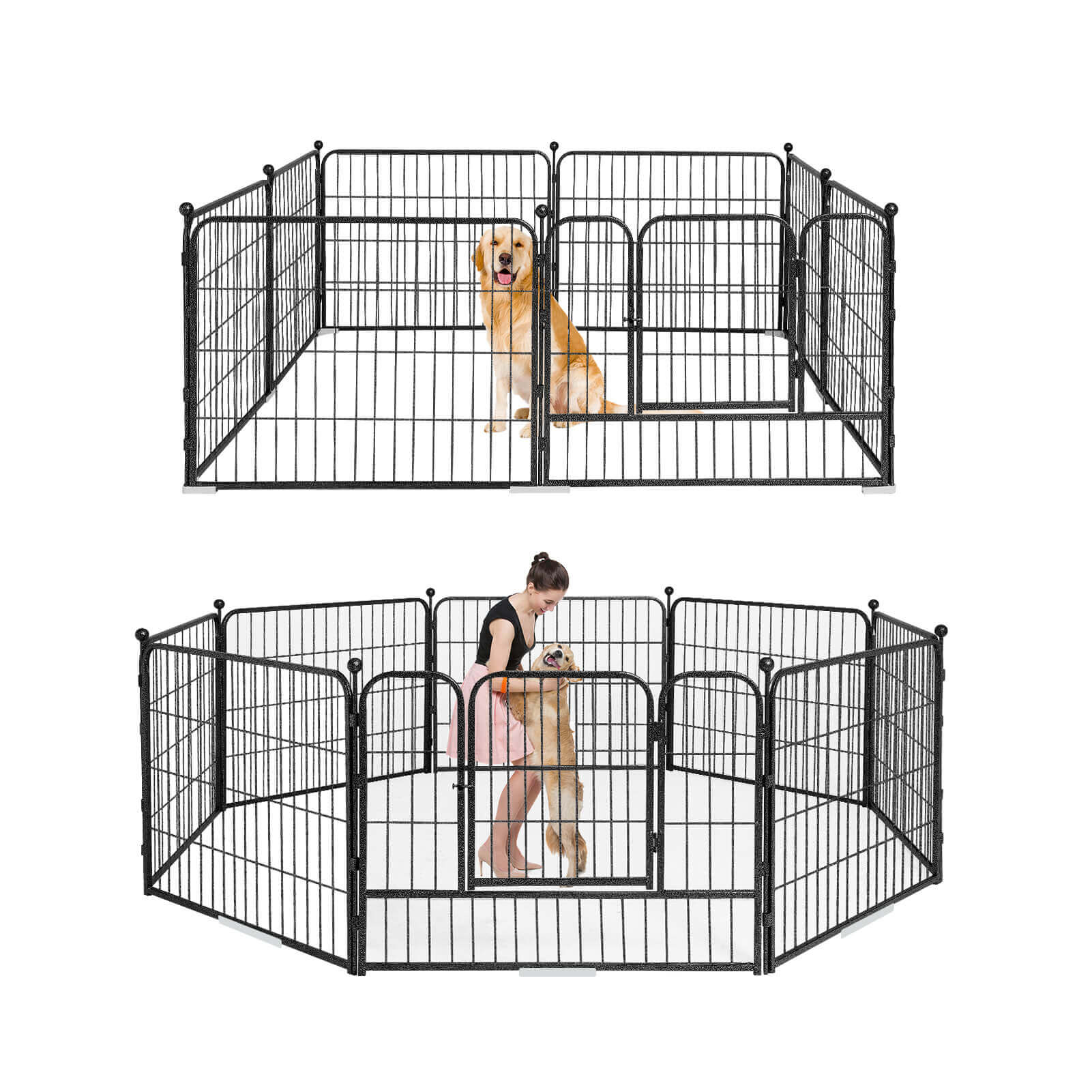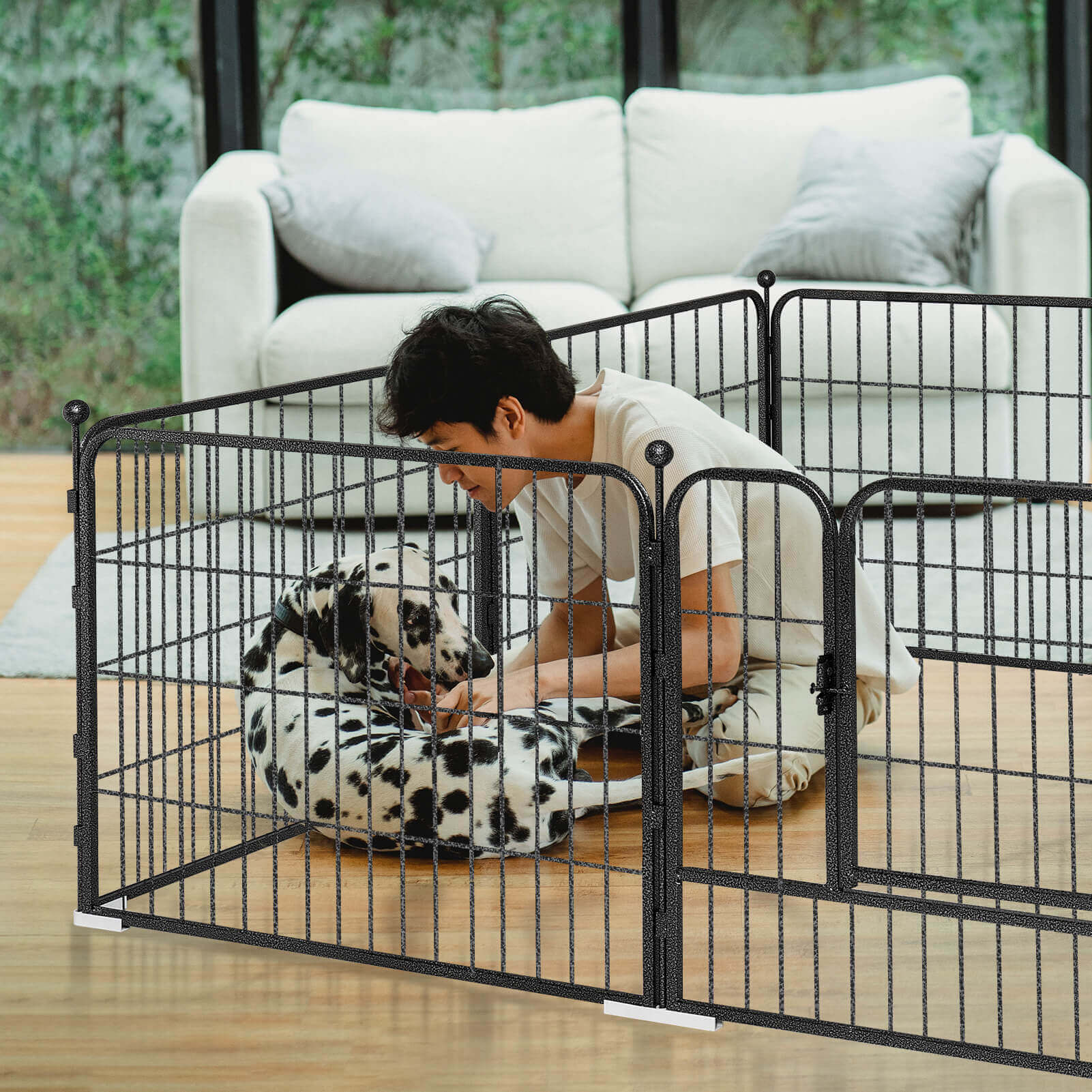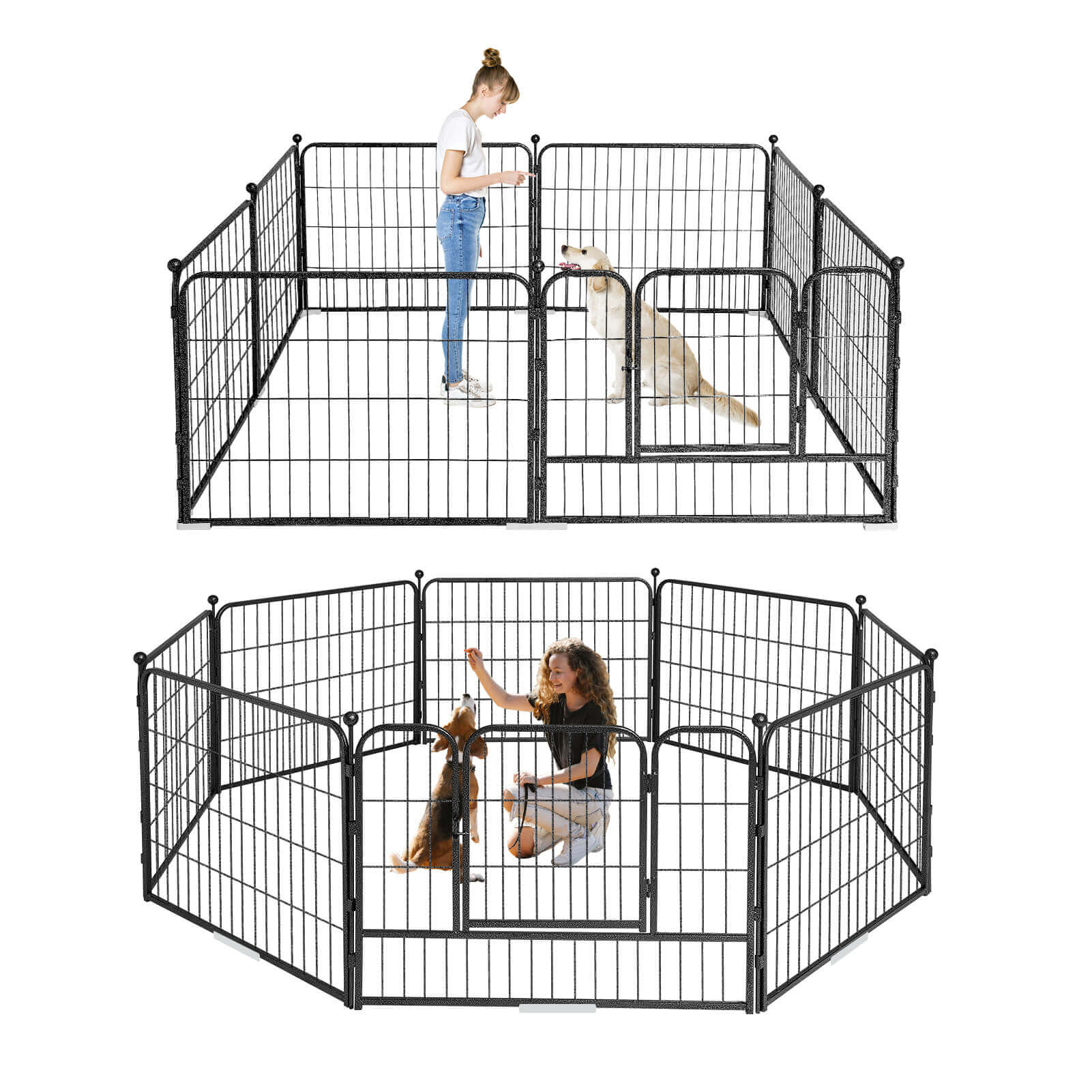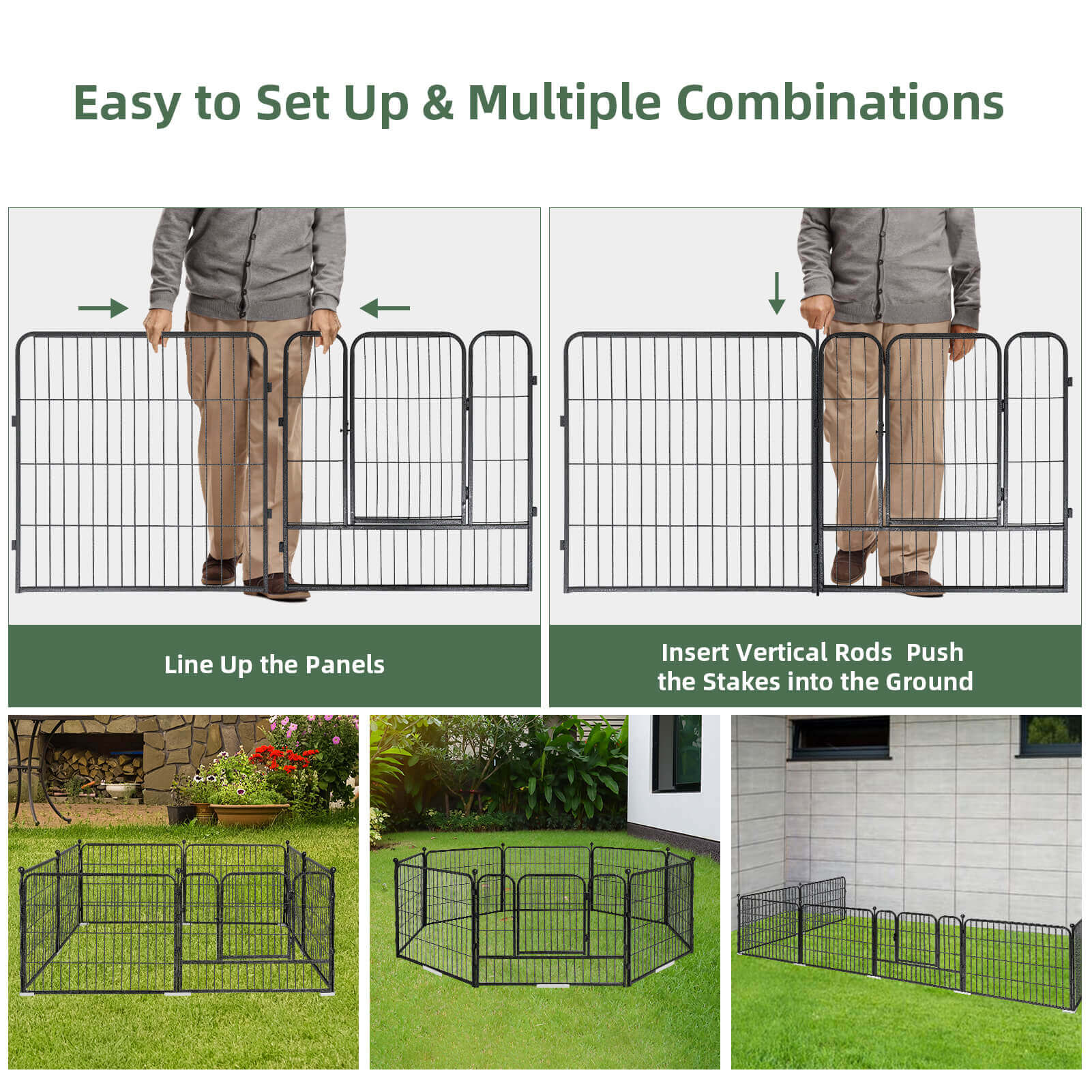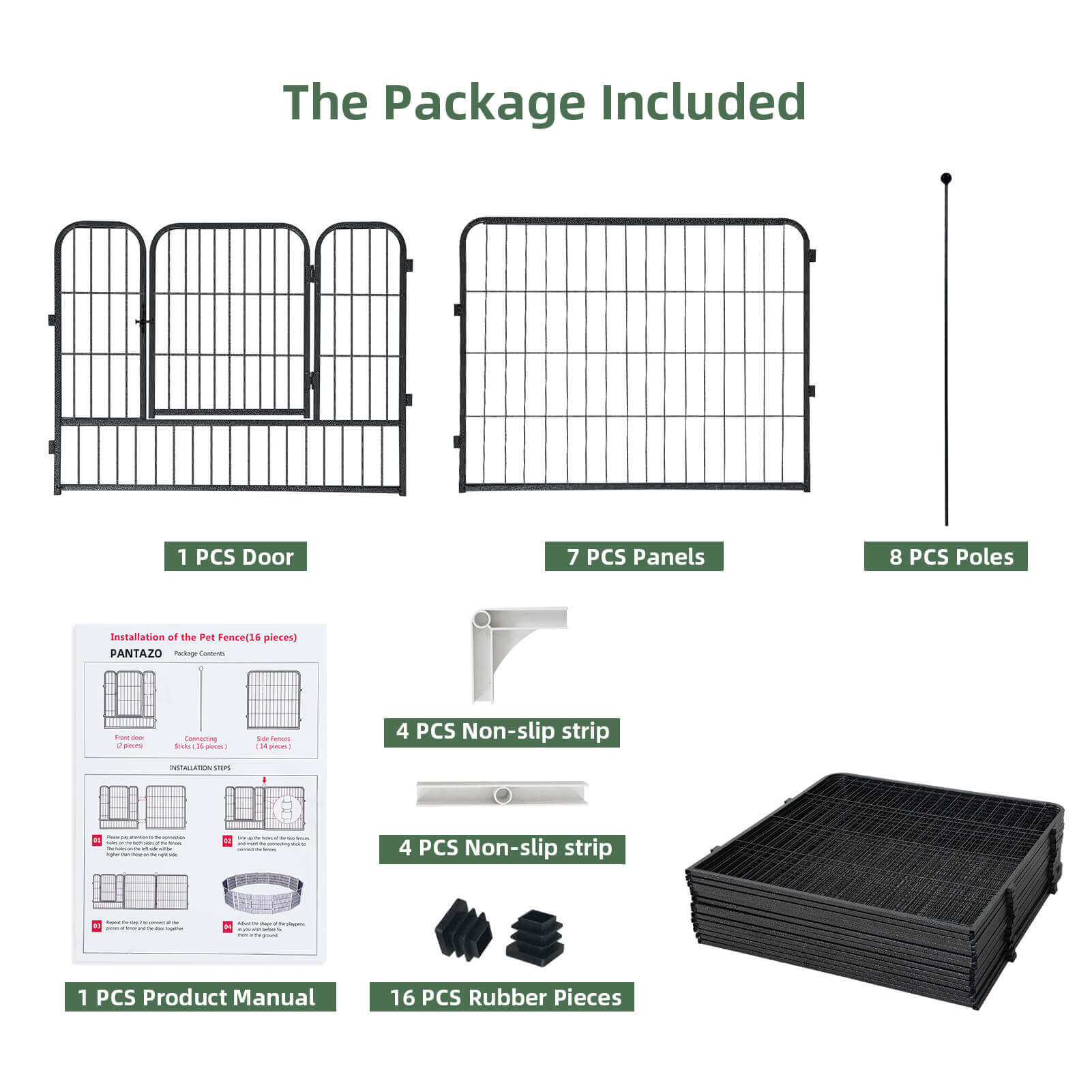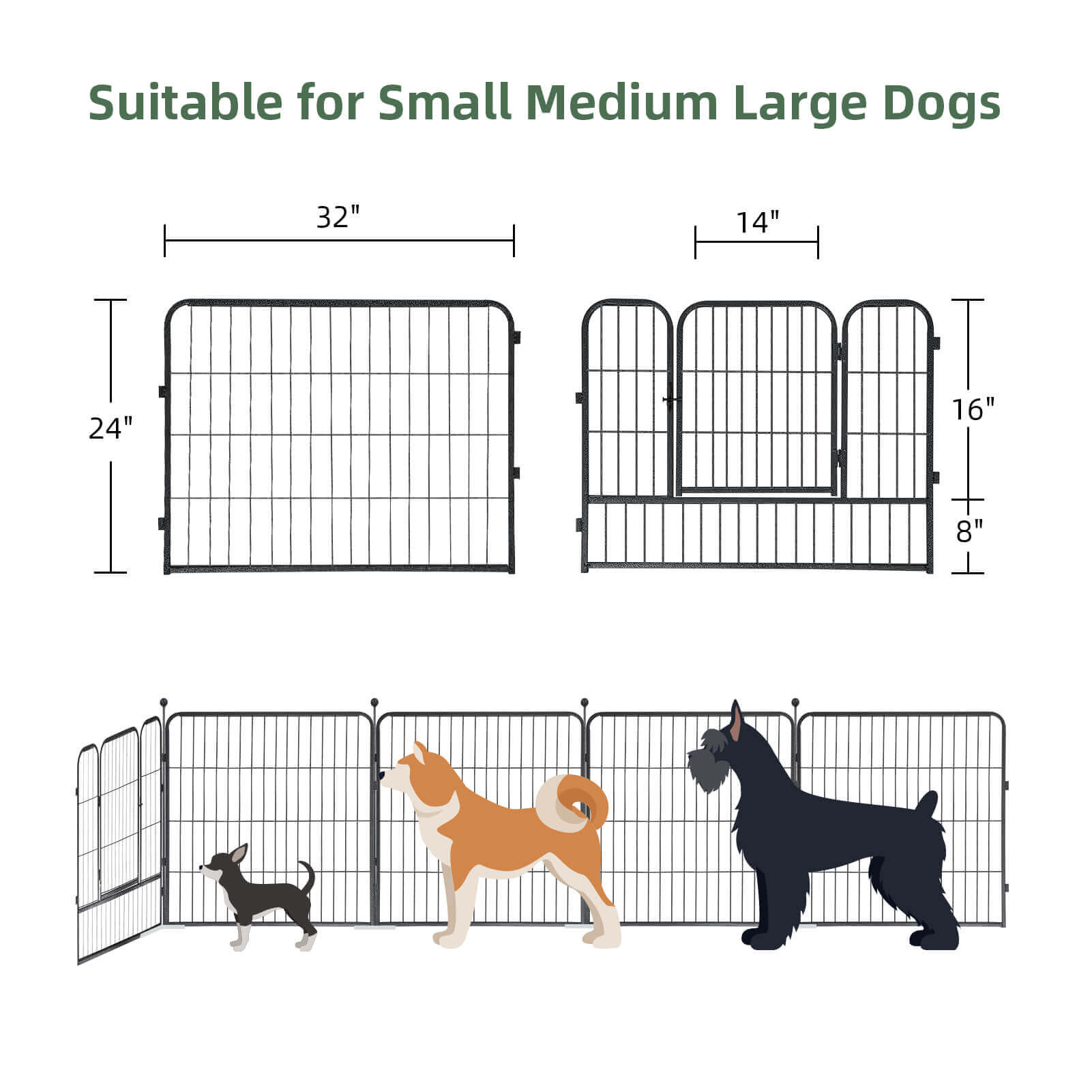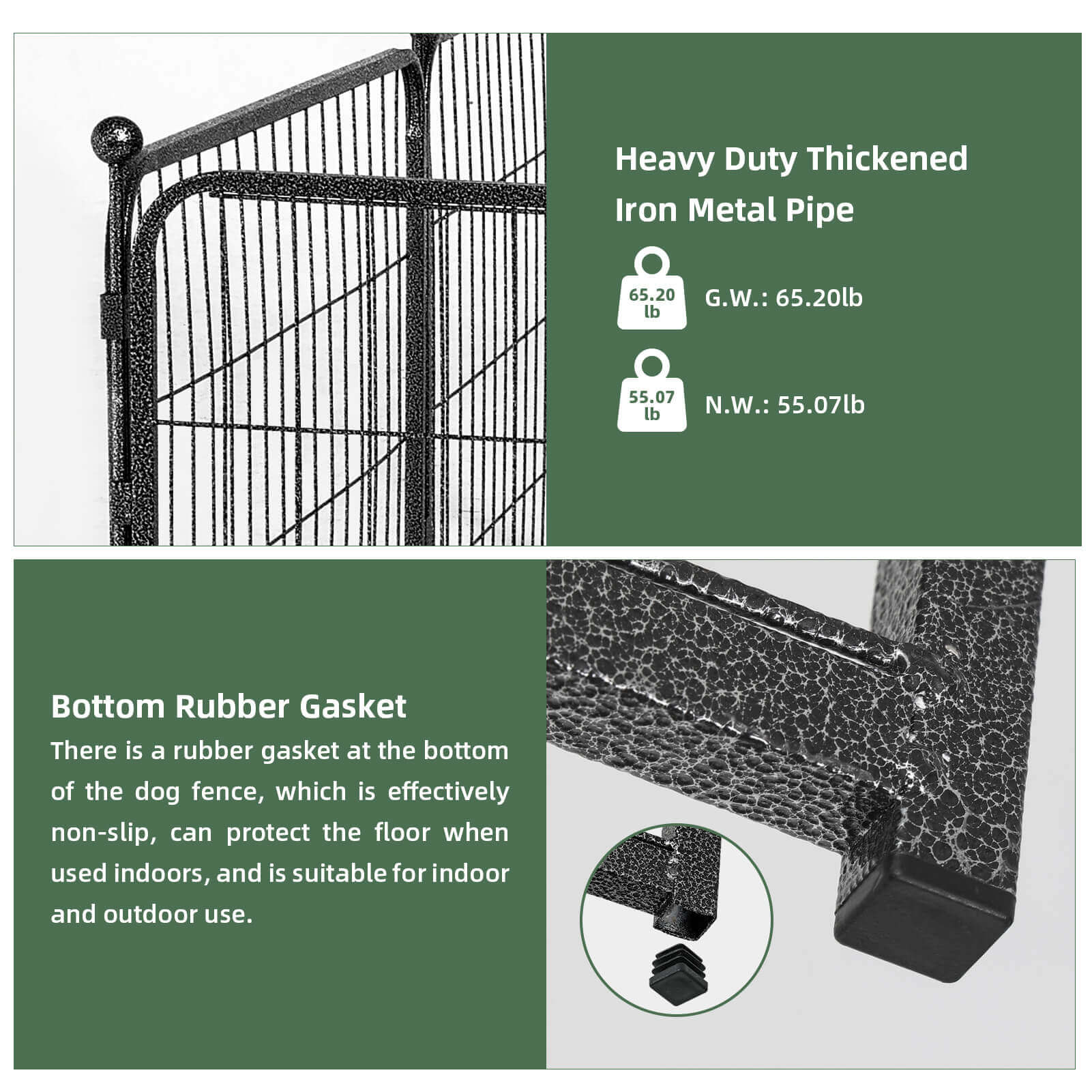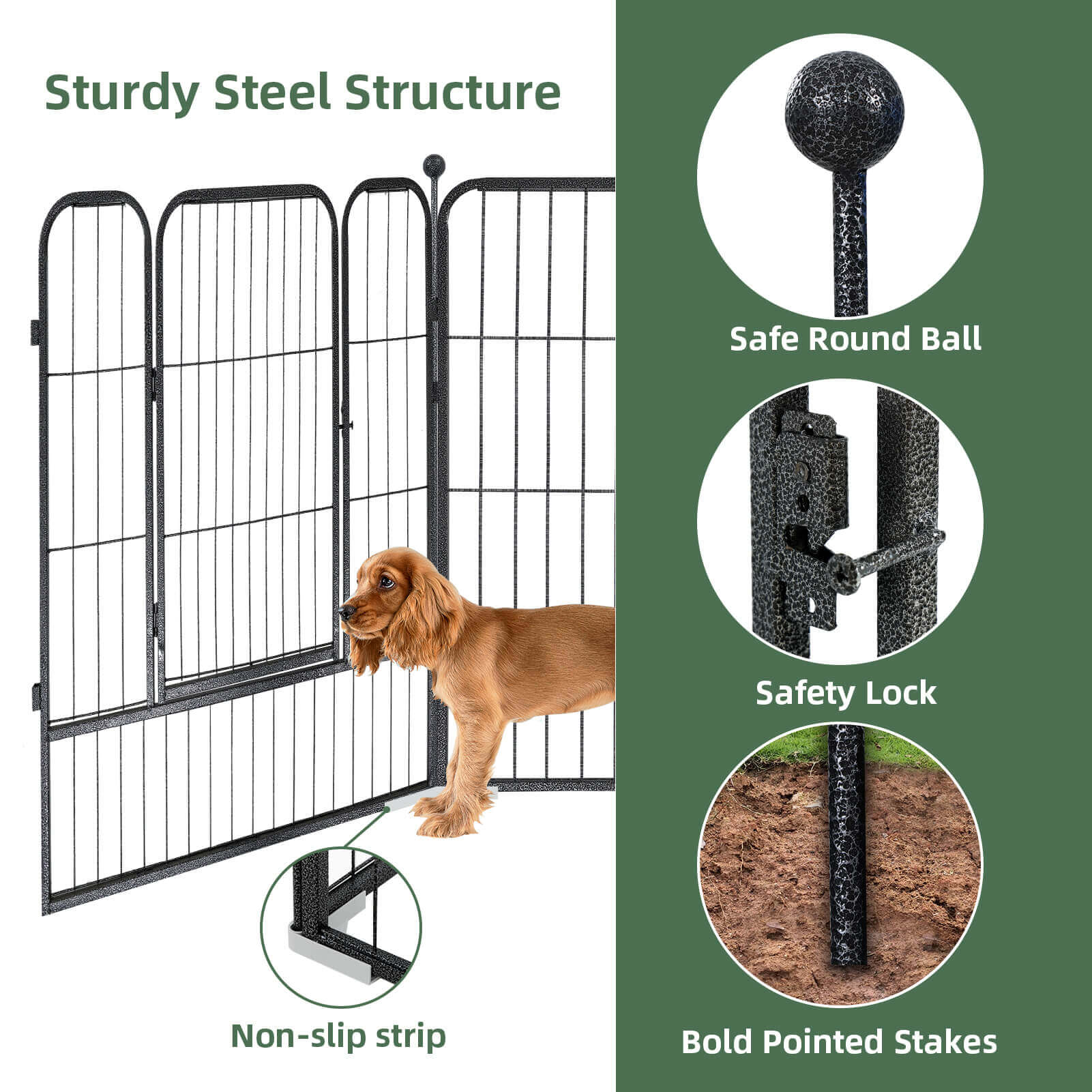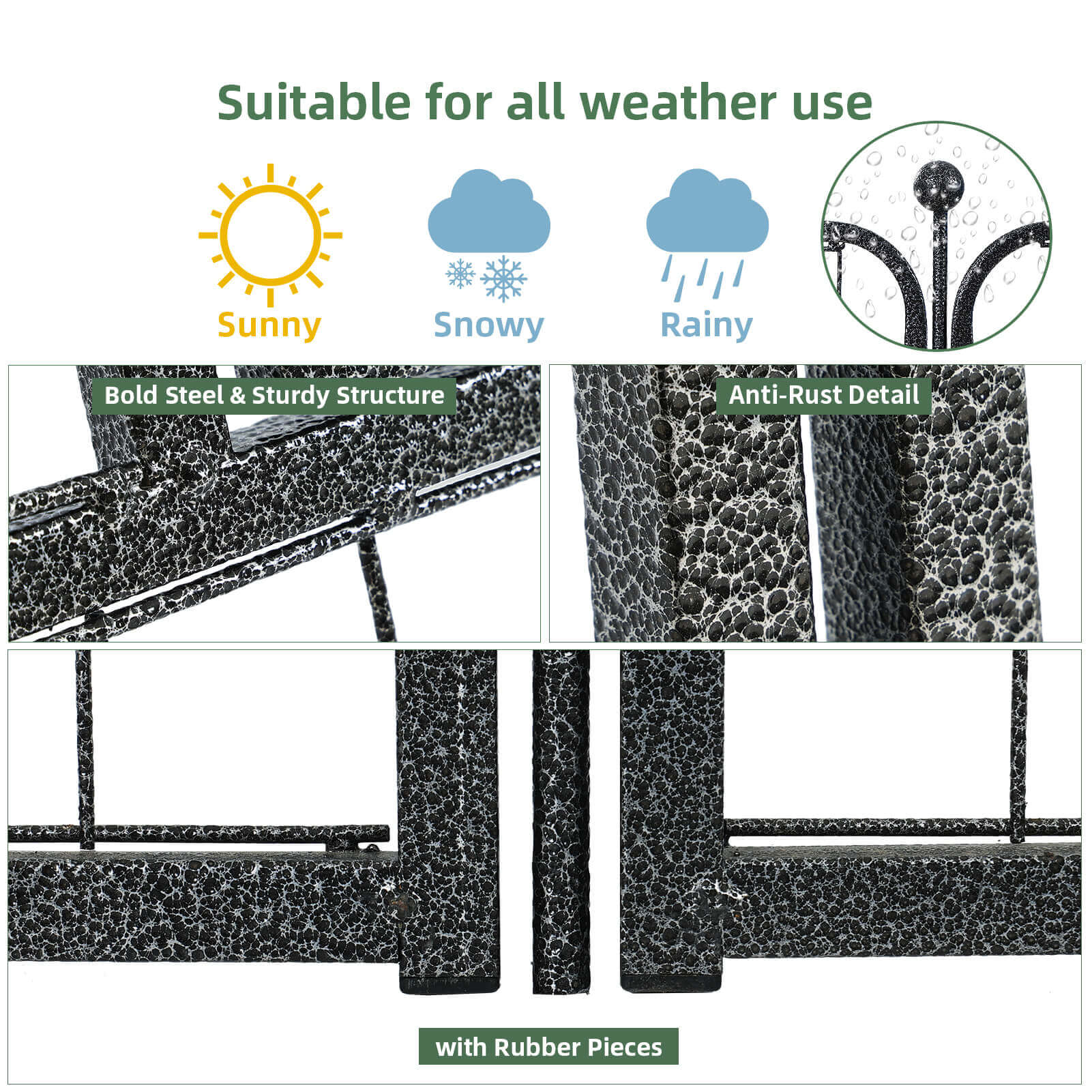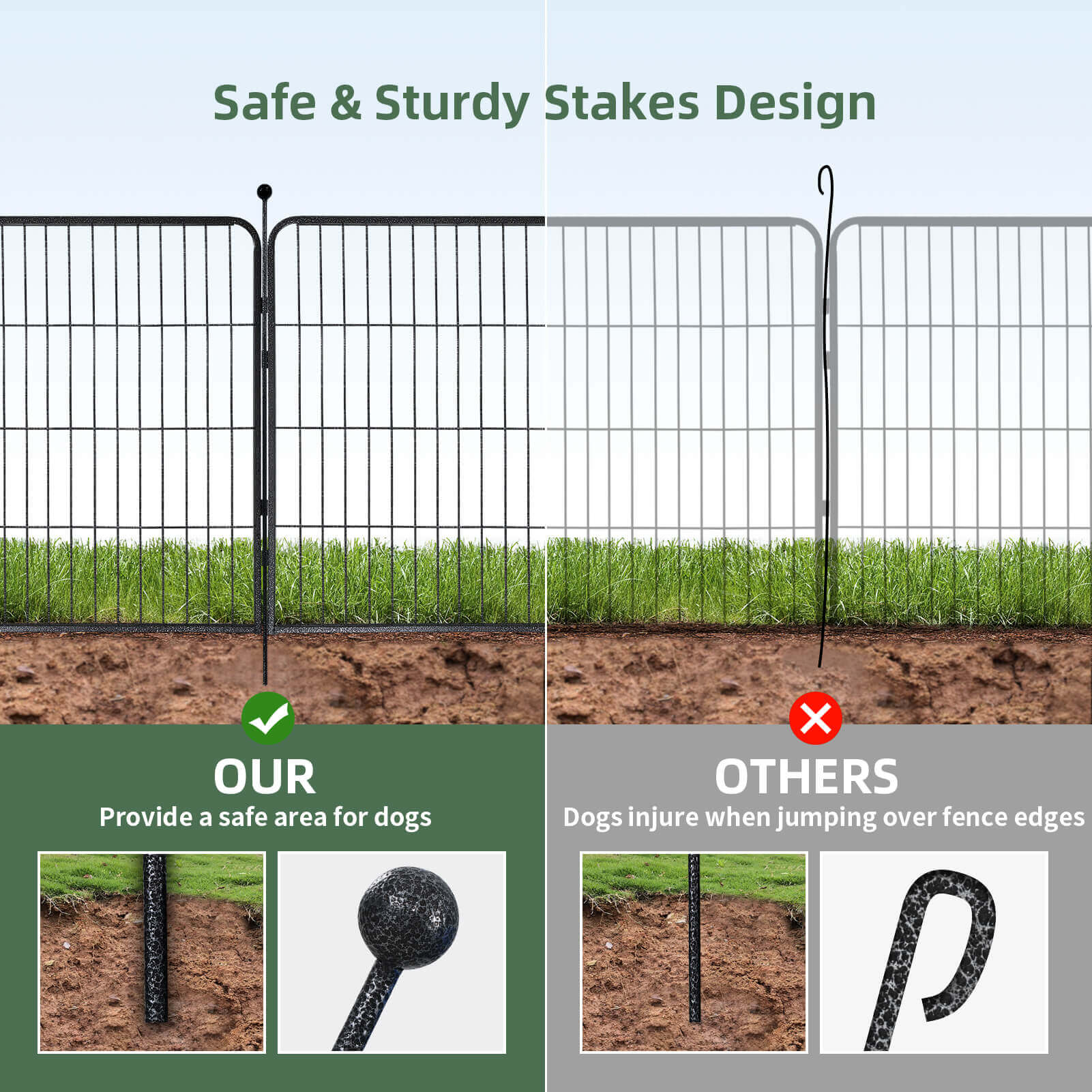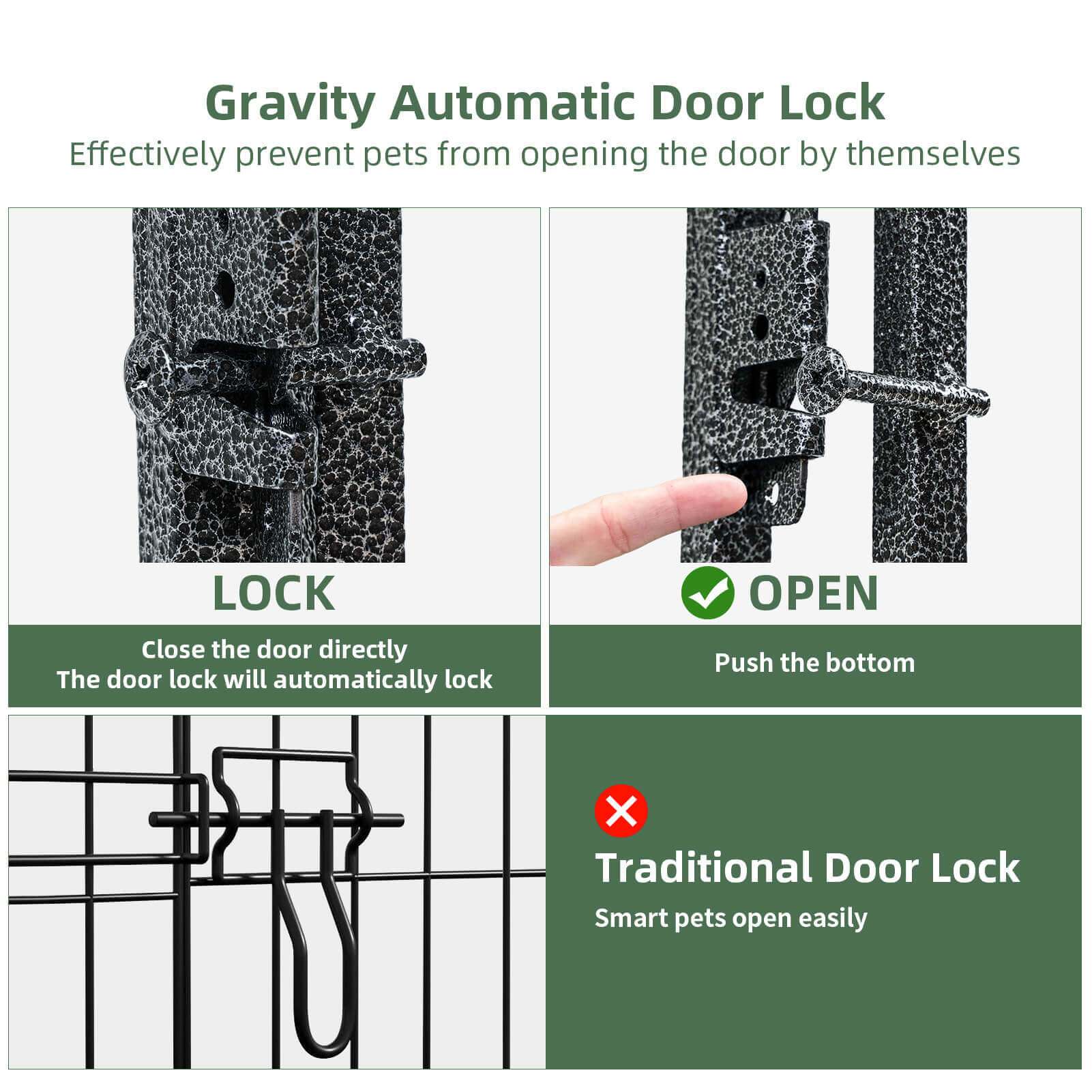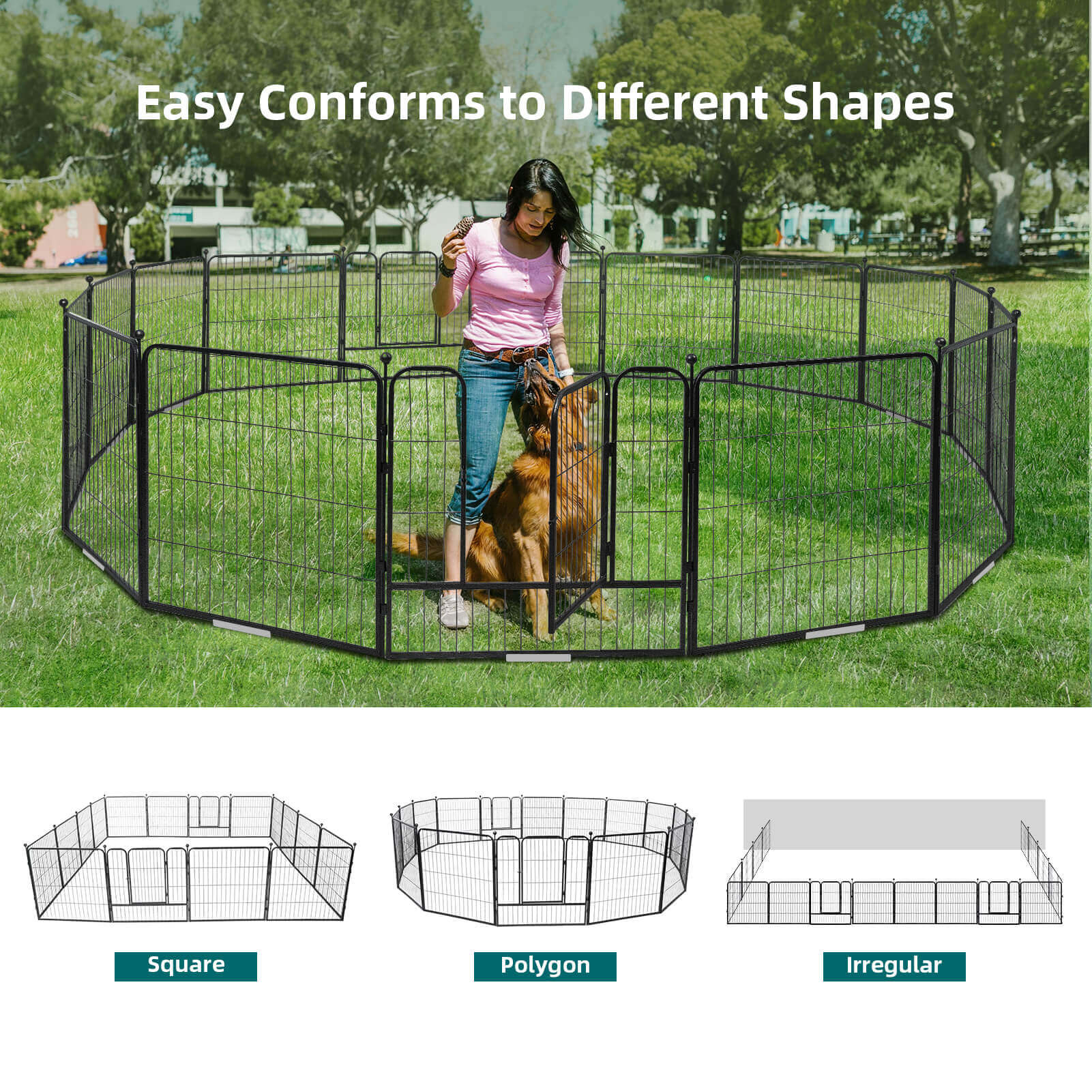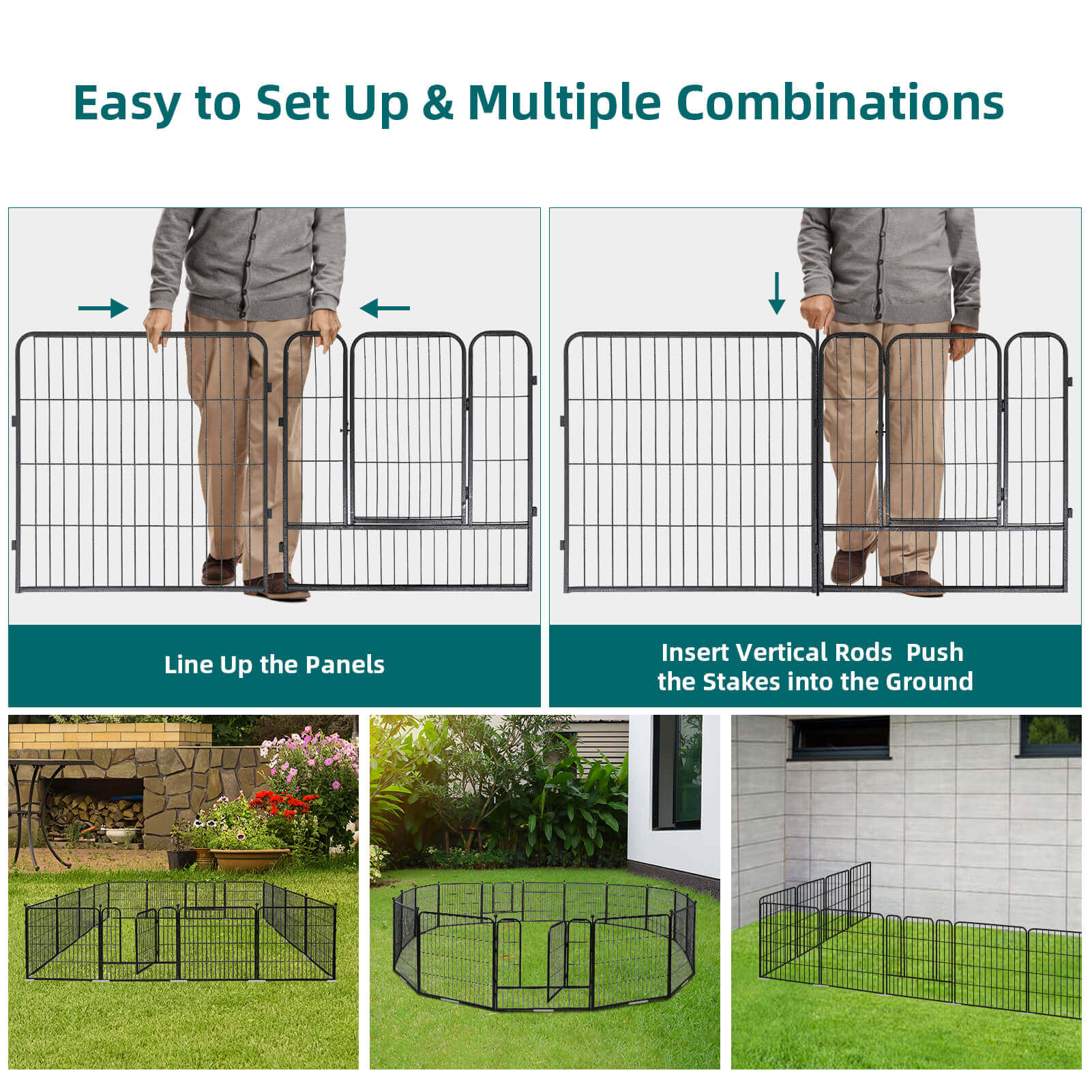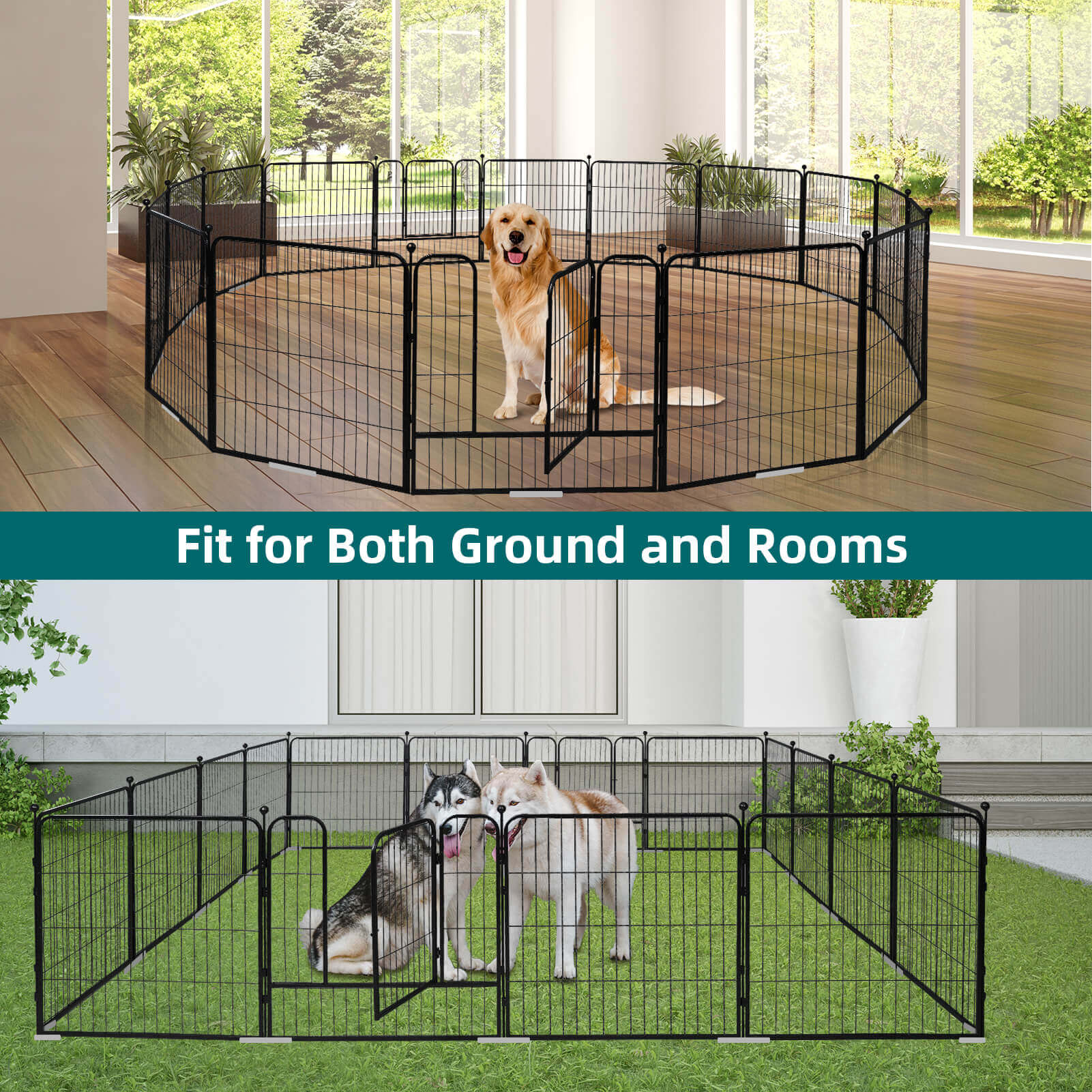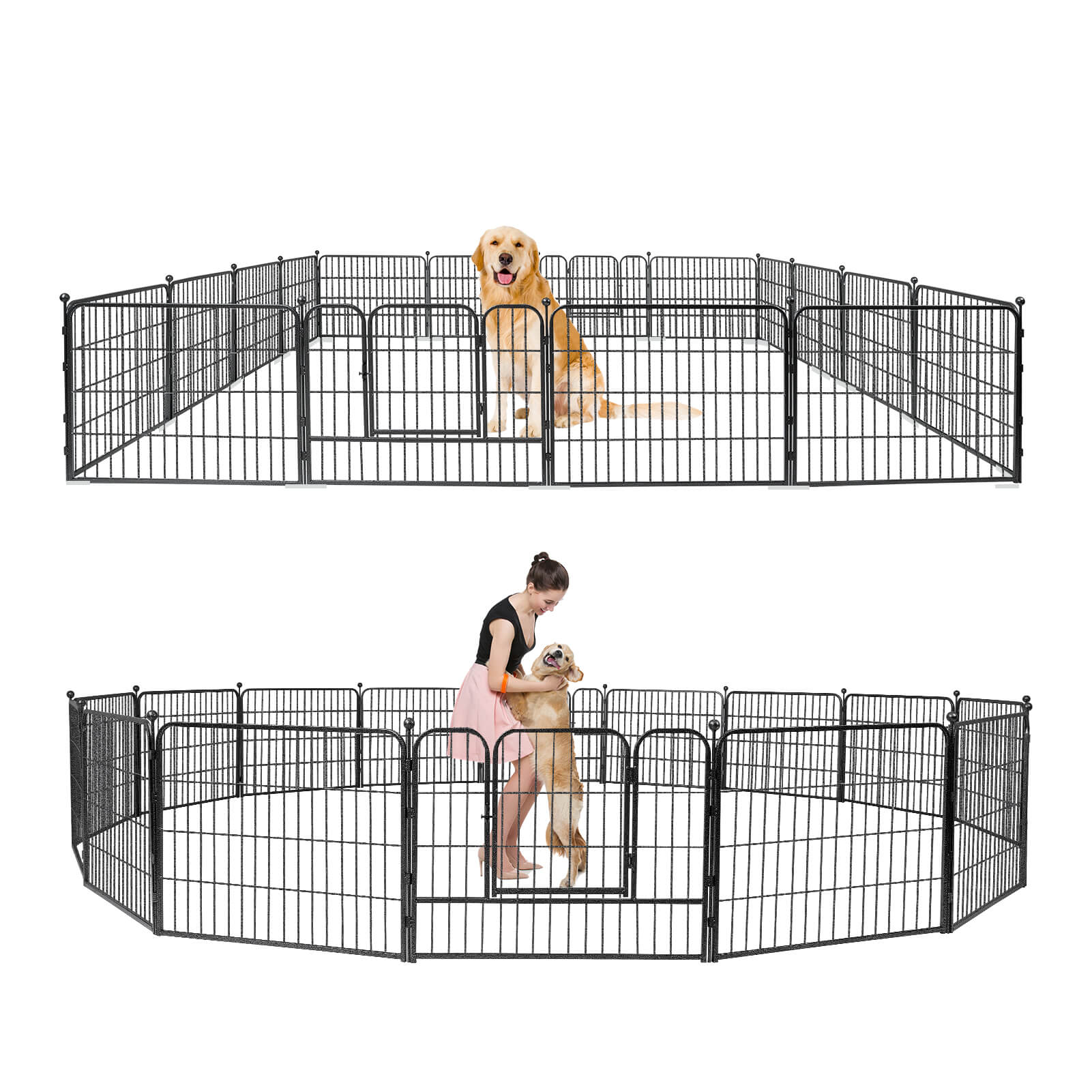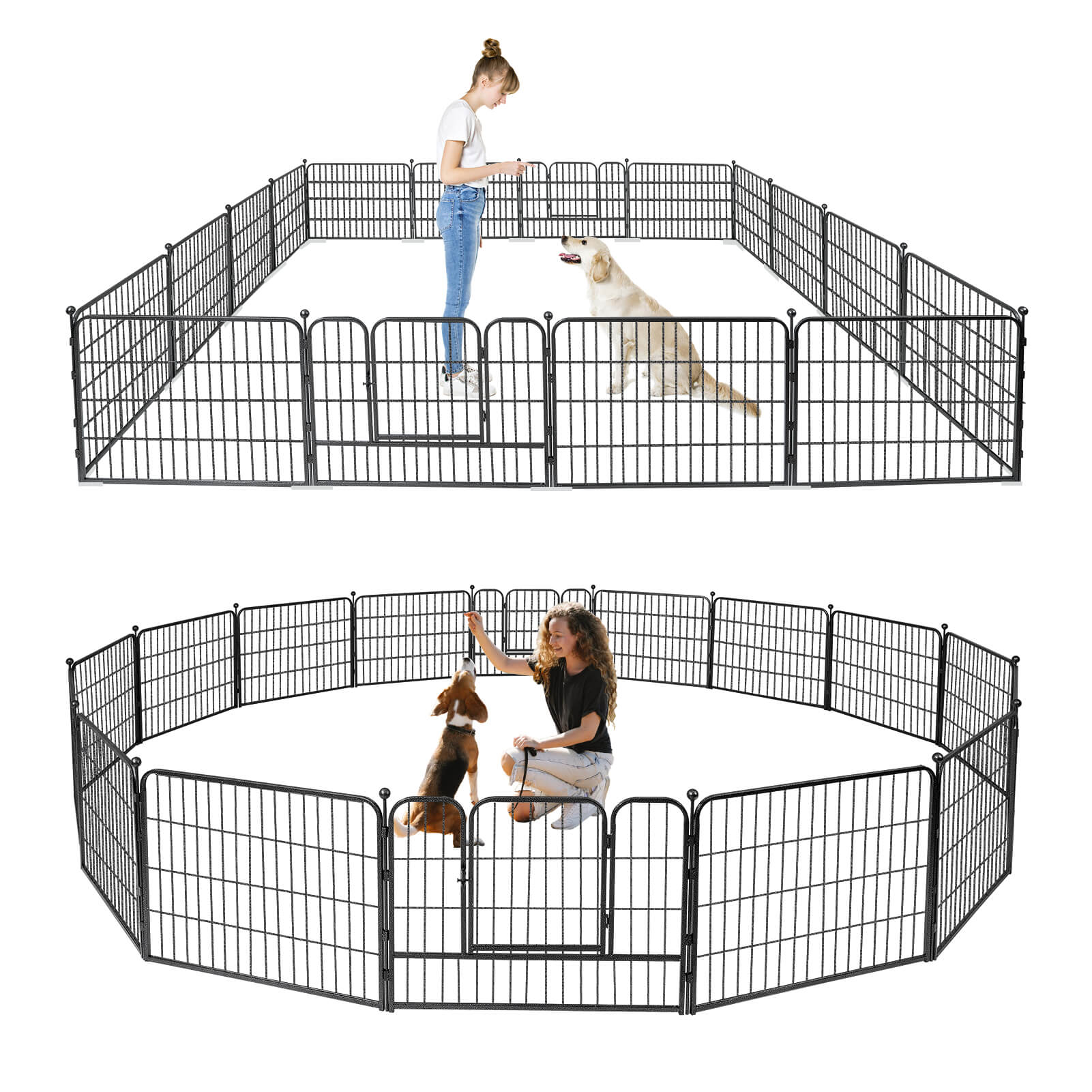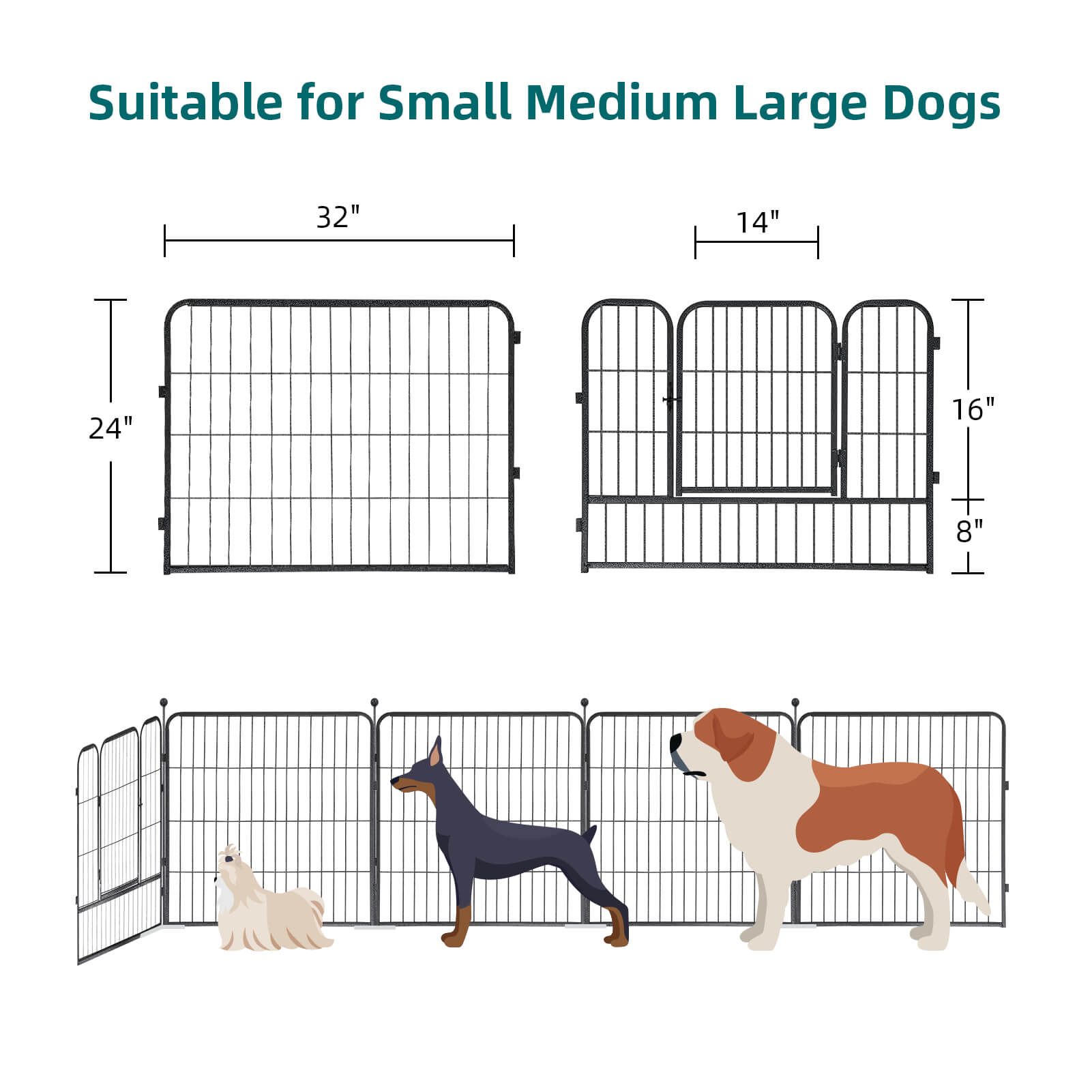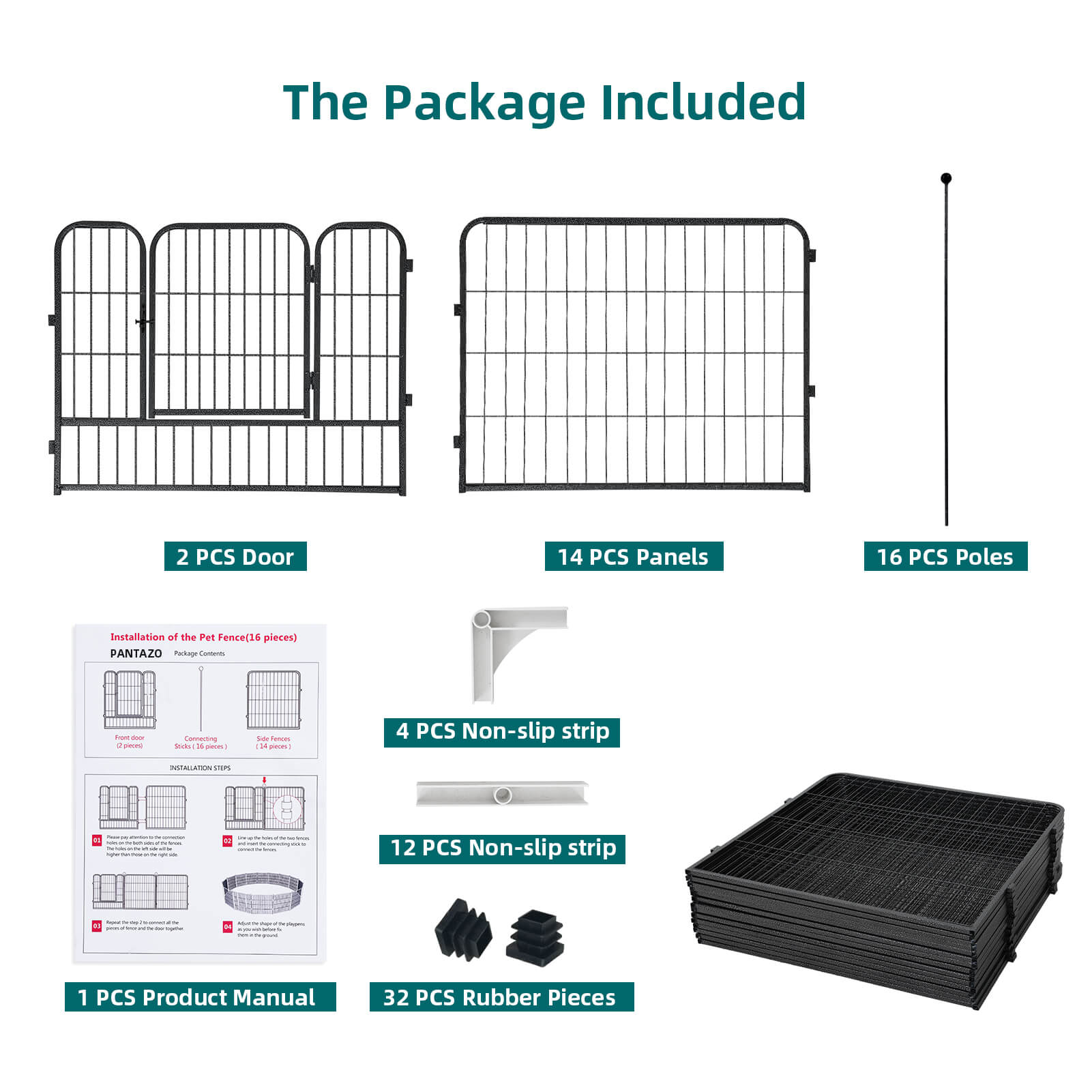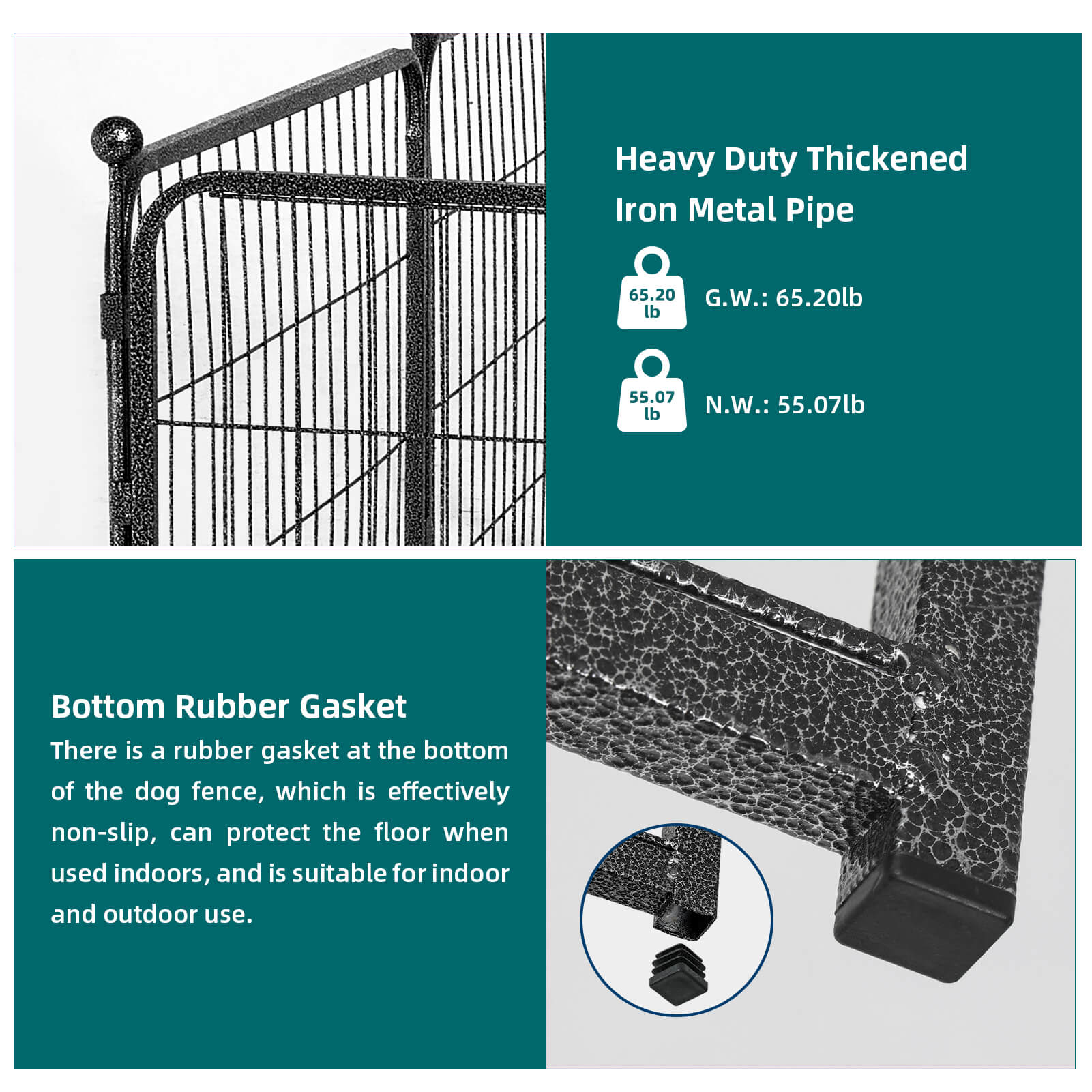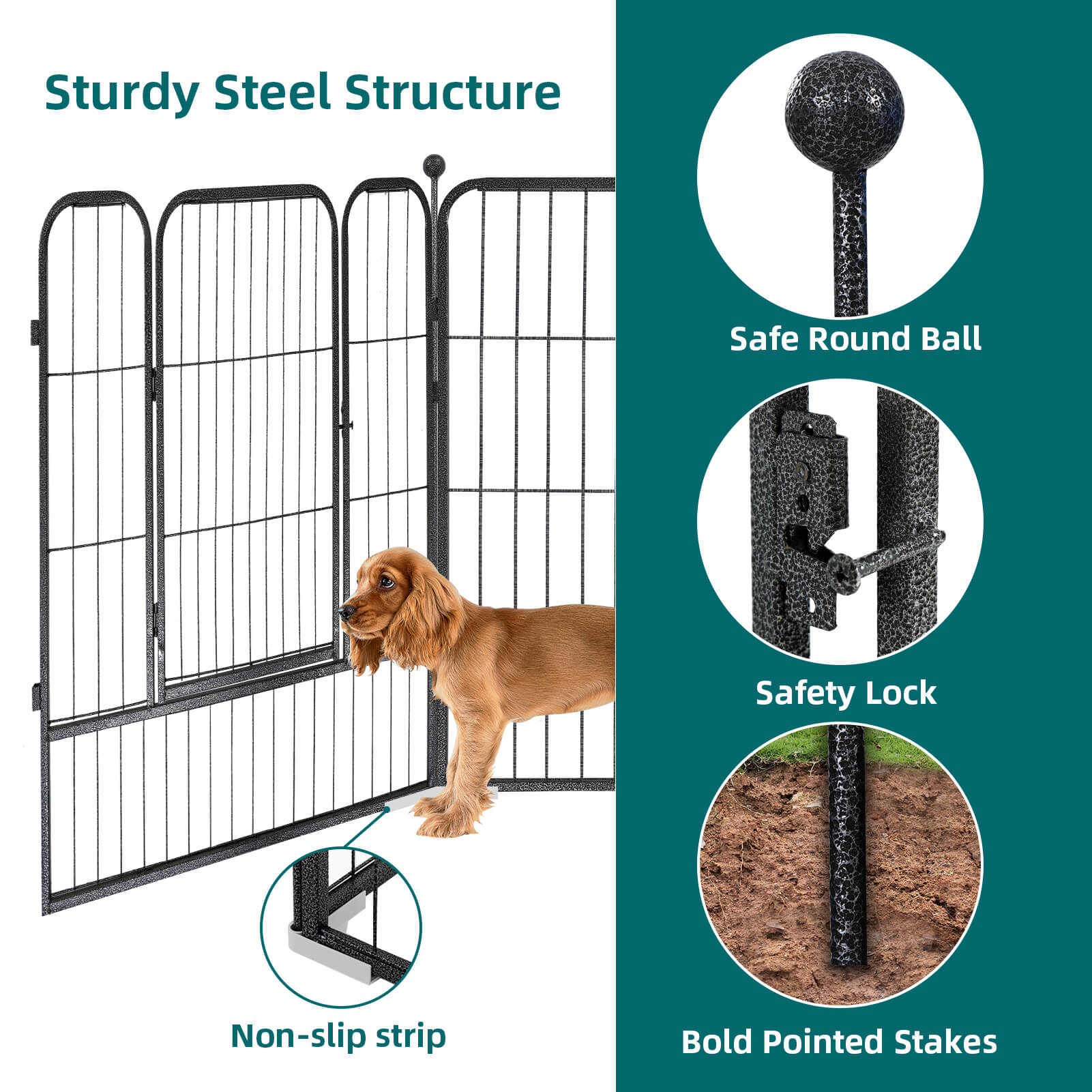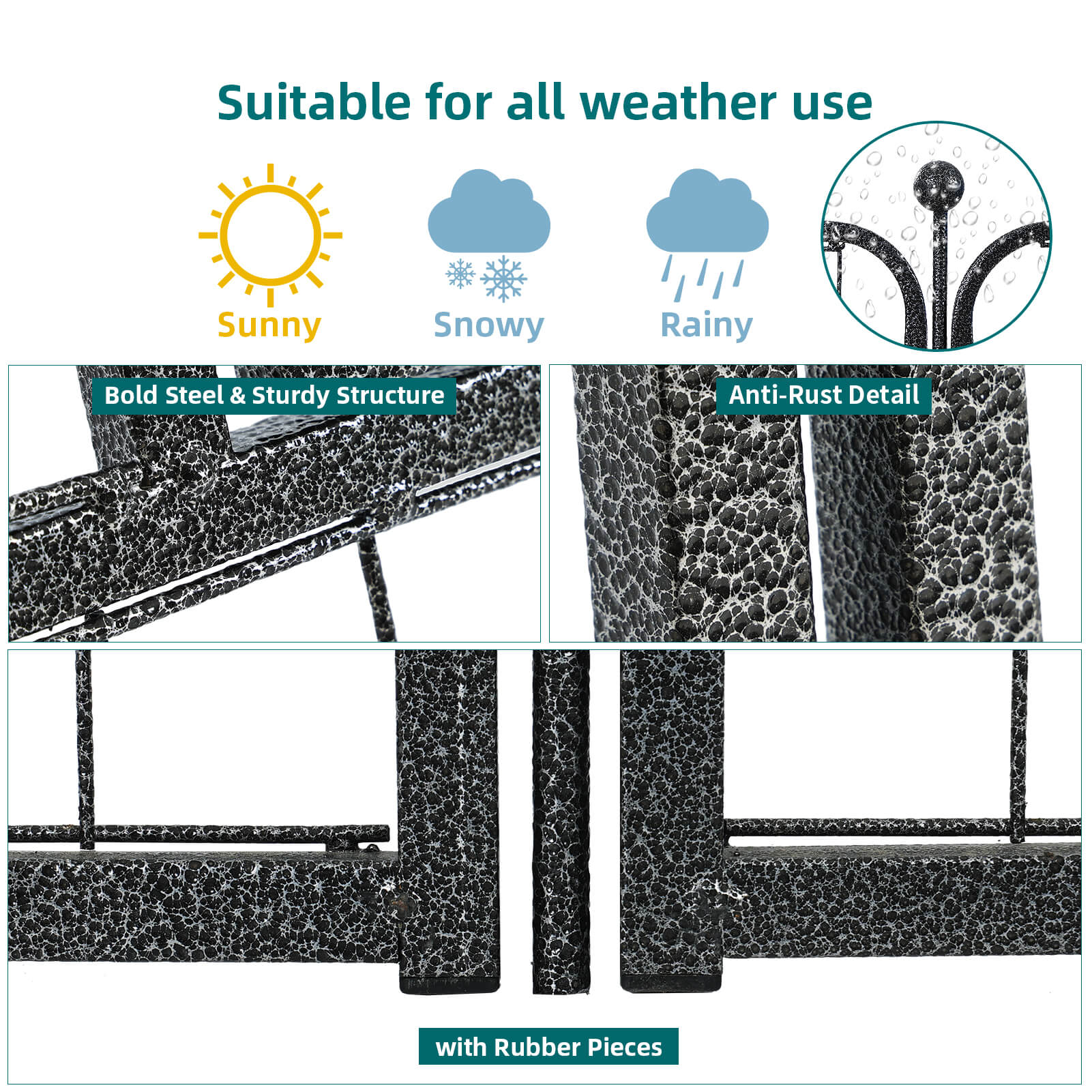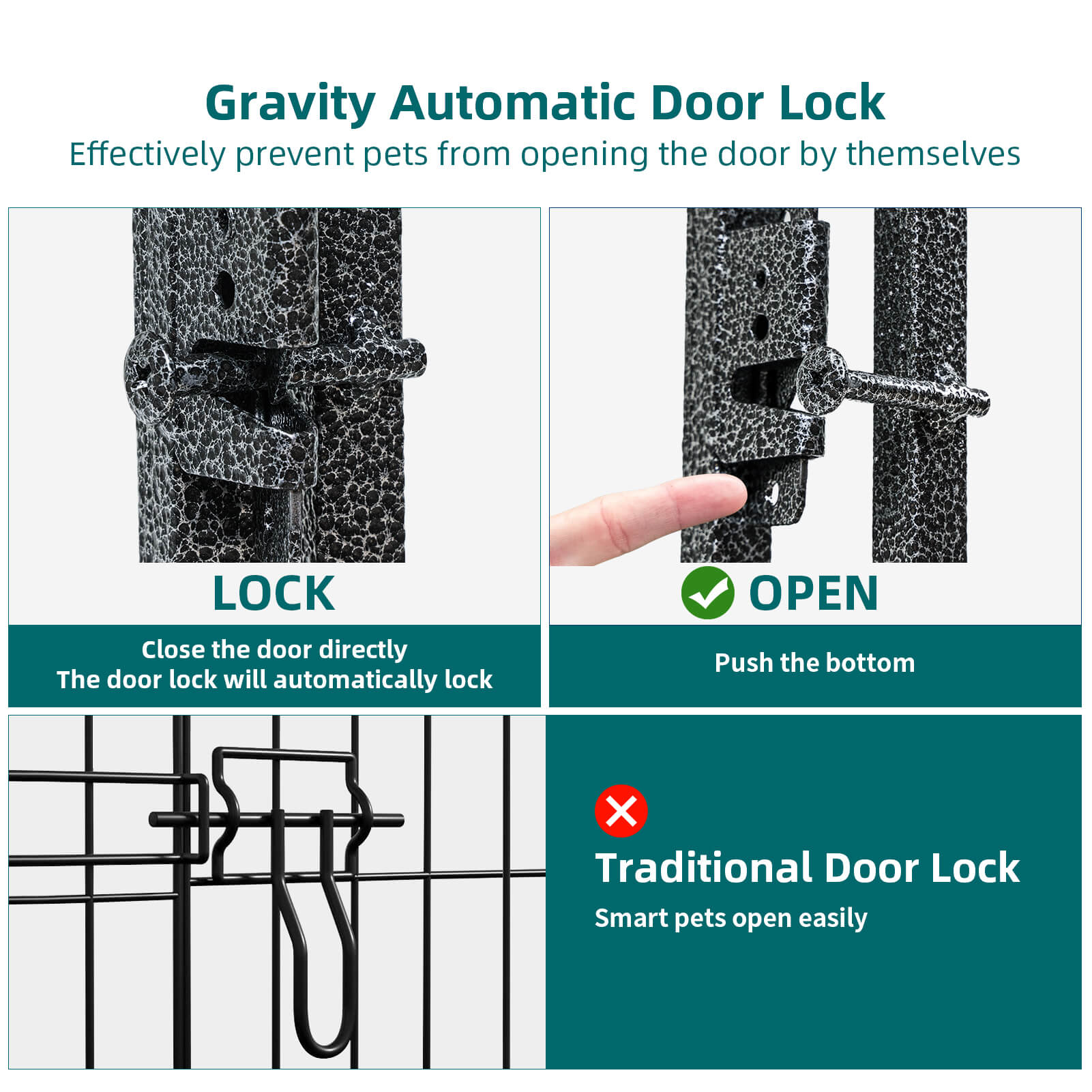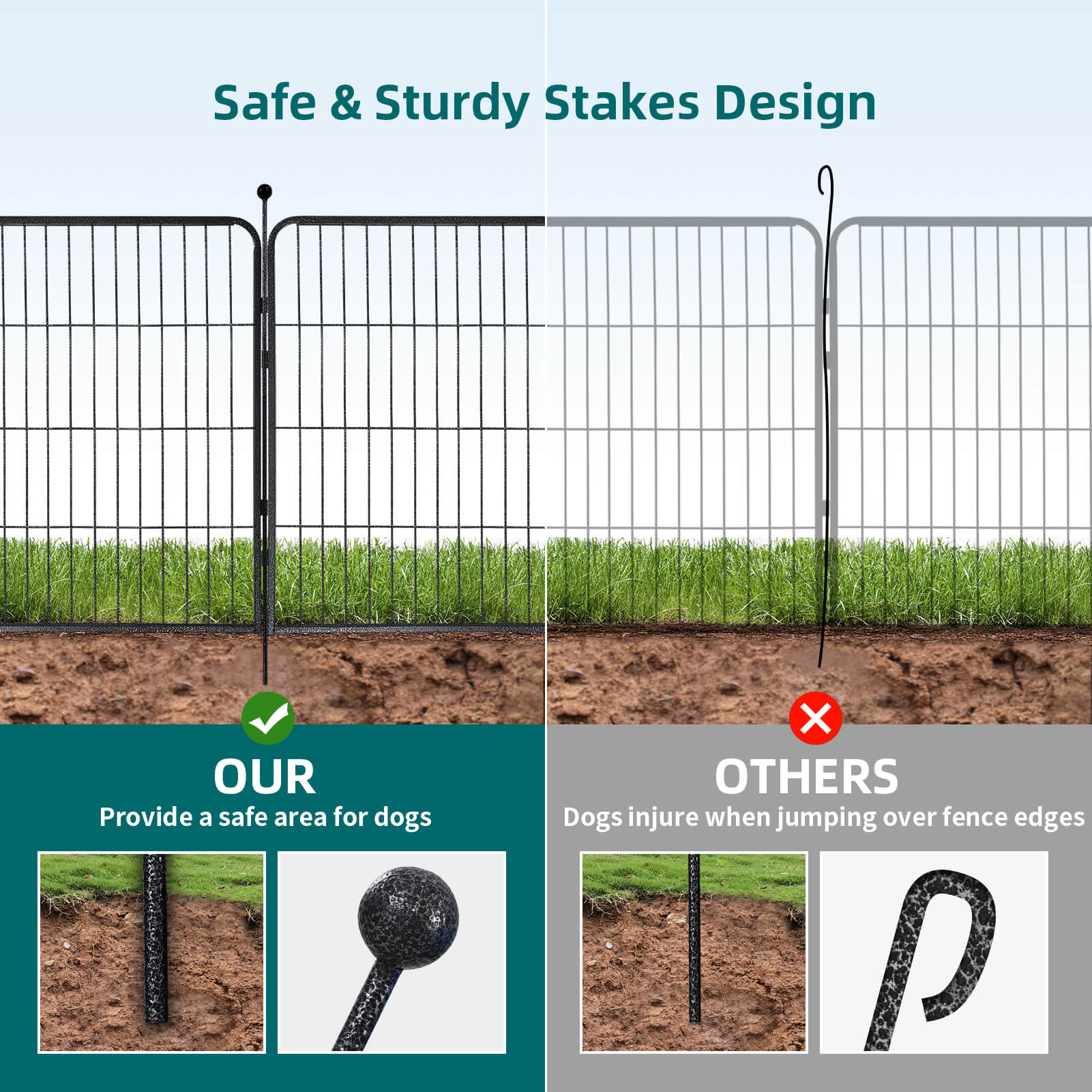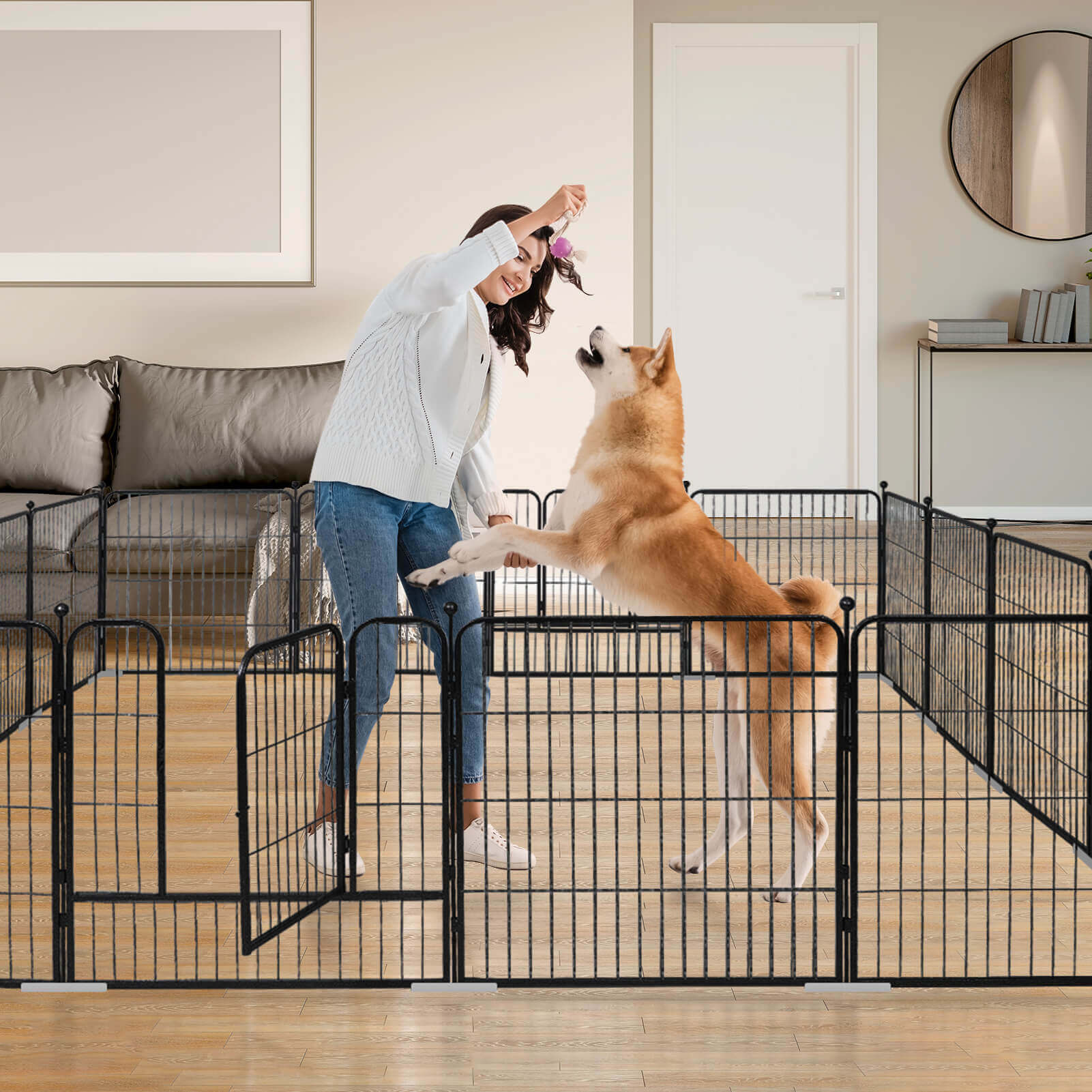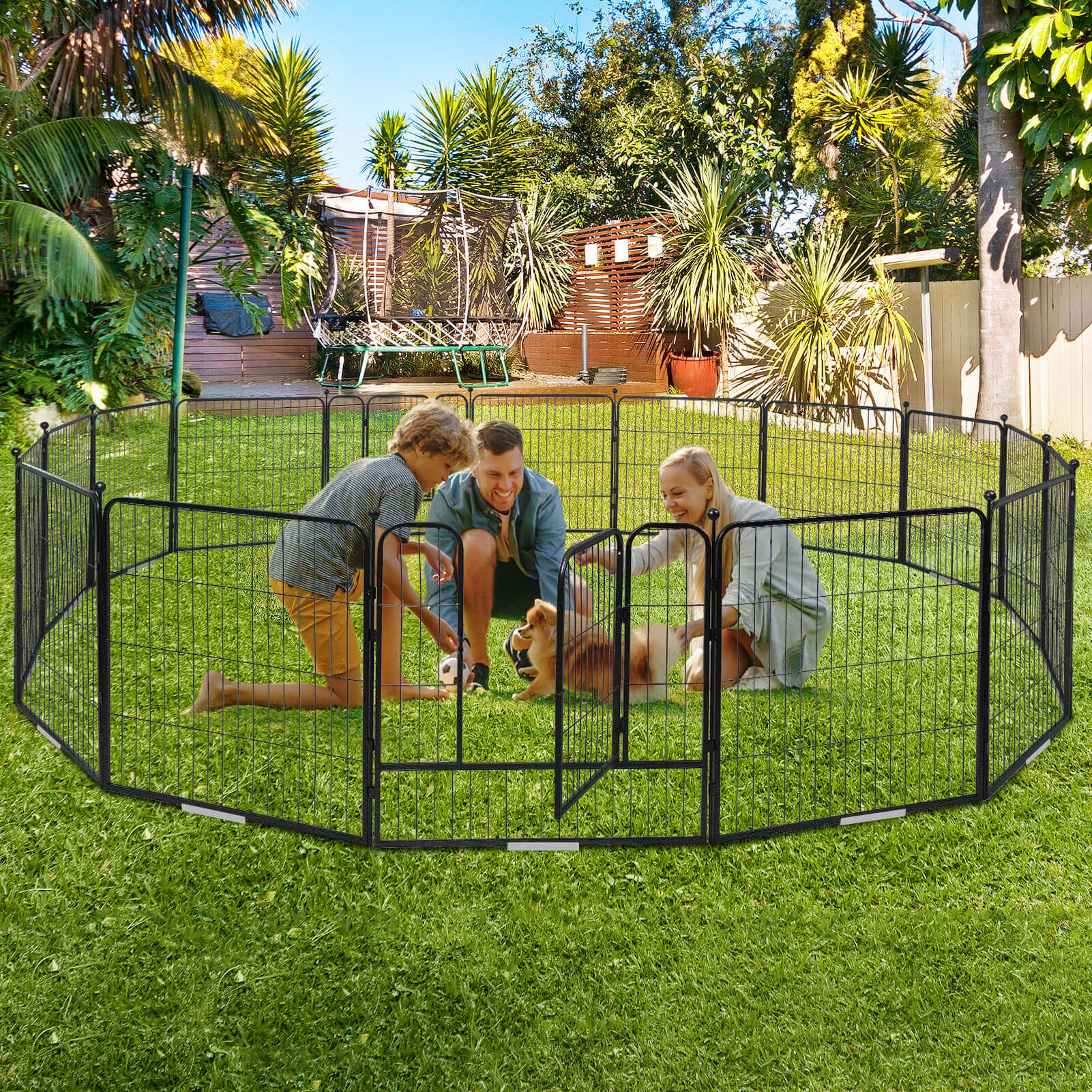 High-Security Pet Fences - 32/24 Inch & 8/16 Panels
Sale price
$180.99
Regular price
$123.99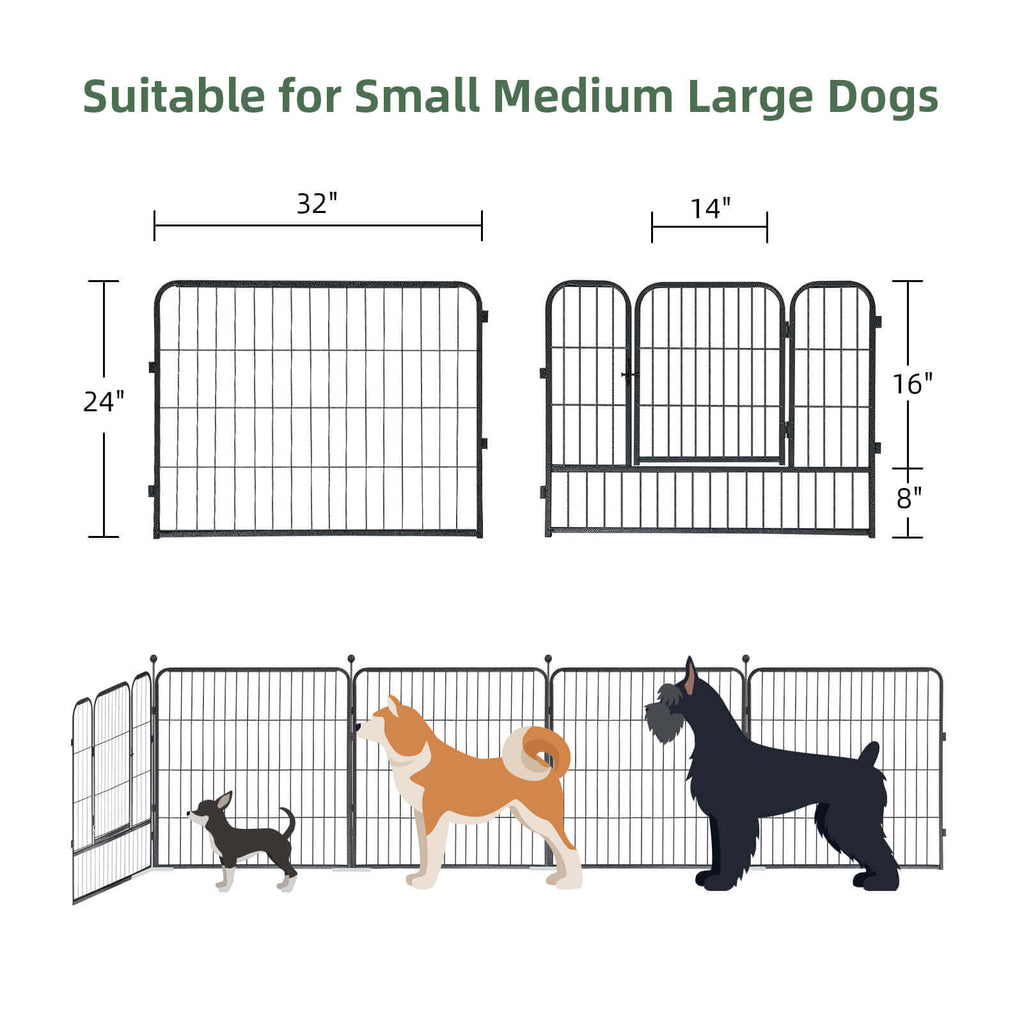 Product description
Shipping & Return
Anti-Rust Coatings Material: Ships from US, ready stock, ELECWISH puppy playpen made of heavy-duty metal, sturdy and durable, steel wire smooth and solid, pet dogs couldn't damage or chew it, anti-corrosion coatings and rust-proof process helps panels works well outdoor and extend its life, the indoor and outdoor dog pen great for people with dogs
Safe Enclosed & Expandable Area: The heavy-duty dog pen is sturdy and durable, pet fence provides a safe enclosed area for your pups to play, run around and get the exercise they need, each panel is separate, which can be combined repeatedly for larger square footage, this temp fencing makes potty and house training much easier
Easy to Set Up & Multiple Combinations: The panels come with individual poles to connect them together, easy to set up or take it down in minutes, dog fence can do multiple combinations and configuration, dog playpen for yard easily conforms to different shapes according to your garden or room, circle, polygon, irregular ect
Portable Foldable & Storage Transport: ELECWISH pet dog fence folds up flat for easy storage and transportation, this foldable pet fence is a great ideal for your travel, camping, Rving or for the park and yard, your puppy will very happy to be off the leash, and you need not worry your dog will pull out of the harness

Sturdy Structure & Stable Ground Stakes: ELECWISH metal stakes are designed round top, which can be pounded into the ground for greater stability, this dog fence with sturdy structure, dogs can't knock it down and keep them confined a safe area, the pet pen works great for small, medium and large dogs and rabbits, ducks, turtles ect.
Features:
 Folds flat for easy transport and storage.
Provides clear visibility and ventilation.
Heavy-duty, non-corrosive metal frame.
Bottom rubber gasket: there is a rubber gasket at the bottom of the dog fence, which is effectively non-slip, can protect the floor when used indoors, and is suitable for indoor and outdoor use.
Suitable for small medium large dogs
Anti-rust, Suitable for all weather use
Sturdy steel structure, this playpen with a safe round ball, safe lock, and boldly pointed stakes, it can defend against highly impacted.
Quick and easy to assemble.
Specification:
-
Material: Stainless Metal
Package Include:
Create a custom space for your furry friend with the ELECWISH Heavy-Duty Dog Playpen. It's an ideal choice for use as a puppy playpen or as an exercise area for non-climbing small animals, including rabbits, ducks, turtles and guinea pigs.
Heavy Duty Dog Pen, Sturdy and Durable Structure
Puppy Pen Made of Heavy Duty Metal, Sturdy and Durable, Round Top Stakes Can Be Pounded Into the Ground for Greater Stability and Rigidity, Dogs Can'T Knock It Down and Keep Them Confined a Safe Area
Dog Playpen Indoor Designed Safe Round Top Stakes
The Metal Stakes are Designed with Round Top, Upgraded Rods is More Safer for Dogs, Which Can Protect Your Dog'S Claws from Injury, and It is Easily Inserted Into the Ground for Greater Stability
Safe Lock Provides a Enclosed Area for Pet Dogs
The Dog Gate Lock is very Durable and Safe, Steel Wire Smooth and Solid, Pet Dogs Couldn't Damage or Chew It, Pet Playpen for Small Dogs Provides Large Safe Enclosed Area for Dogs to Play and Exercise
Portable Foldable Dog Playpen Outdoor
Pet Dog Fence Folds Up Flat for Easy Storage and Transportation, Foldable Pet Fence is a Great Ideal for Your Travel, RV, Camping
Enjoy Being Outside Off Leash
We Were Tired Of Untangling Leashes at Our Campsites, The Dog Fence Provides a Enclosed Area to Keep Dogs Safe Outdoors, Go Camping with Your Best Furry Friend
Safe & Large Area for Dog Training
The Heavy Duty Dog Pen is Sturdy And Durable, Pet Fence Provides a Safe Enclosed Area for Your Pups Play and Exercise, This Temp Fencing Makes Potty and House Training Much Easier
Q1. When will my order be shipped out?
Once we receive your order, we will process it as quickly as possible, and the order will be completed within 1-3 working days
Q2. How much is the shipping cost?
Free standard shipping on all items.
Q3. What is the estimated delivery time?
Normal shipping time is 3 - 7 business days via FedEx/UPS. The order will be processed the same business day after you placed one. It is then picked, packed, and dispatched.
Q4 . Where are your products shipped from?
Orders are shipped directly from our US warehouses and the shipping is only valid for shipping addresses in the United States excluding Alaska, Hawaii, Puerto Rico, and Guam.
Q5. How to track my order?
You will receive emails about the status of your order. Another way, you can track online through our Track Your Order page.
Q6. What is your return policy?
We offer 30-day free return policy for product quality problem. You can shop with confidence here. More details please check our Return Policy Page.
Still have questions in mind?
Please check our FAQ page here: https://www.elecwish.com/pages/faqs
Keeps in my Yorkie
Got this to keep in the baby yorkie. The set up was easy and easy to move positions in the yard. Our yorkie stays in the play pen until we are ready to move him, so this was just what we needed to keep an eye on him while we did yard work!Also, this is great for mornings when I have to let him out and I have to go back in for something.Nice!
Great product
Worked great for our fur baby while camping .
Perfect
Perfect size for my new golden retriever puppy. I got this because I do not believe in crating animals. Enough room to eat sleep and play! Would definitely recommend this product. Only wish the would sell extra panels
Great!
Easy to install, good quality! Would buy again!
Perfect for our home
I love this playpen....I actually attached it to the wire crate and have lots of extra room. My babies love it!