Livingroom
The Best 2-Tier Shoe Bench Rack in 2023
by Emily Watson on Nov 05, 2022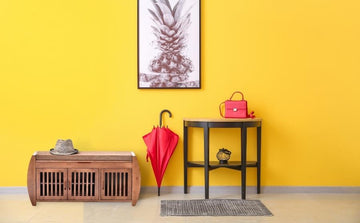 When arrive home after working or studying for a whole day, you should have shoes removed, and also get rid of exhaustion, tiredness and anxiety.
It must be the most comfortable moment for you when you come home after a busy day, sitting on the shoe bench rack and taking off your shoes and changing into house slippers. Put your shoes in a large shoe rack and let them regain the energy and pump up for the next day's rush like you.
But wait, before you dive in, have you ever really think of what kind of shoe rack that you are really want or need?
A shoe rack will play an important role in your home and will provide convenience for you and each one who come to your home. After spending several months investigating and researching the shoe racks on the market and analysing its relative merits and disadvantages, our product manager informed the manufacturing plant of the design concept and design requirements, including environmentally friendly materials, large capacity, high quality and so on. As a result, this high-capacity, multifunctional shoe bench rack was born. 
We'd like to start from the functionality, practicality and aesthetics of the shoe cabinet, hoping to bring you some home design and home decor.
Large Storage Capacity of Shoe Bench Rack
We are always disturbed by the mess of life, and when we see all kinds of shoes littered, your good mood will also be instantly broken. A large capacity hidden shoe rack allows you to form an organized lifestyle.
Taking this into account, the Elecwish shoe bench rack designed a hidden storage compartment for shoe polish, brushes, towels, socks, keys and other sundries. Besides, both sides of the storage column can be placed books, umbrellas, and other items. This best be the good news for small entrance home.
This shoe cabinet seems to be small but has a lot of hidden space. Maybe it's like opening a blind box, every time you find a storage space, you will have unexpected surprises.
Ventilate Lattice 
Shoe Bench 
Cabinet Door Design
In order to allow all kinds of shoes of different sizes to be cleverly hidden and placed, we have designed a 2-tiers shoe rack design. 2-tiers shoe shelf help you storage short boots, casual shoes, slipper. This 2-tier shoe rack helps you store booties, loafers, slippers, and the unique door design can cut off shoe odour and prevent shoe accumulation! The turbulence of life cannot be avoided, but the cleanliness of the home can be started at any time.
Nature Bamboo Construction 
of Shoe Bench Rack
Another special design is the material design of the shoe rack! We chose 100% natural bamboo which has the function of absorbing ultraviolet rays and make people's eyes feel comfortable when indoors. Moreover, the bamboo board is beautiful, sturdy and durable, not only its colour is natural, but also its bamboo fragrance is pleasant, and the texture is elegant. Considering that every home can experience sustainable convenience, we chose bamboo for that it does not accumulate dust, does not condense. It is easy to clean, and it avoids the proliferation of mites, and avoids the interference of moths, its smooth surface can effectively protect your family from being scratched, moisture-proof, insect-proof, not easy to deformation, and cracking.
Removable Sponge Cushion 
of Shoe Bench Rack
Are you worried about the short useful life of shoe racks and the cost of money? Actually, we think a lot and also want our products to be sustainable and high quality, and so does this shoe rack. There is a comfortable sponge cushion with nice resilience. The cushion cover is detachable and washable. It's very convenient for you to seat there to change shoes.
FAQs
What's the average size of a shoe bench rack?
Typically, there are 2 shoe bench racks with different size. The large one is 40.2 inch long, 12.6 inch width and 18.3 inch high. The medium one is 28.3 inch long, 12.6 inch width and 18.3 inch high.
How much is the shoe bench rack capacity? 
It is also an important element for you to consider. The weight of the large shoe bench rack is 250 Lbs which is the same as the medium ones.
Is there any video showing and explaining this shoe rack?
Of course, it's our pleasure that we receive the review from our customer, here is the video, hope this could help you a lot to know this shoe bench rack.
Why Trust Elecwish.com?
We strive for innovation in everything we do, from the way we craft our expansive product line to the way we deliver our exceptional customer service that keeps you in mind every single time. 
Our product line is comfortable through exceptional design principles, smart, and super convenient and here to help you in every possible way we can.
How to buy this Elecwish shoe bench rack?
If you like this Elecwish 2-Tier Shoe Bench Rack Storage Cushion Organizer Detachable Shelf Bamboo Hallway, check The Best 2-Tier Shoe Bench Rack, so that you could turn to its interface to have a look.