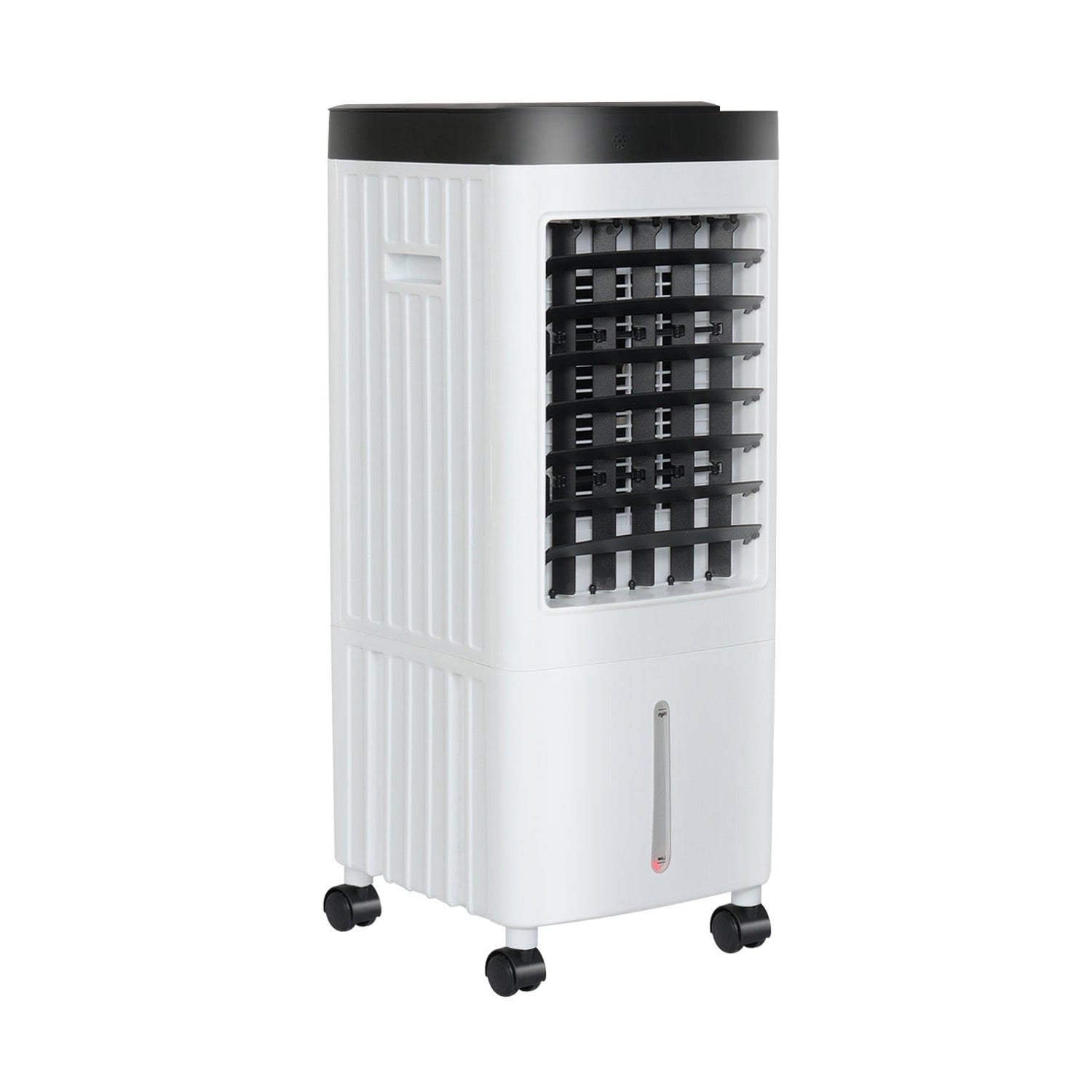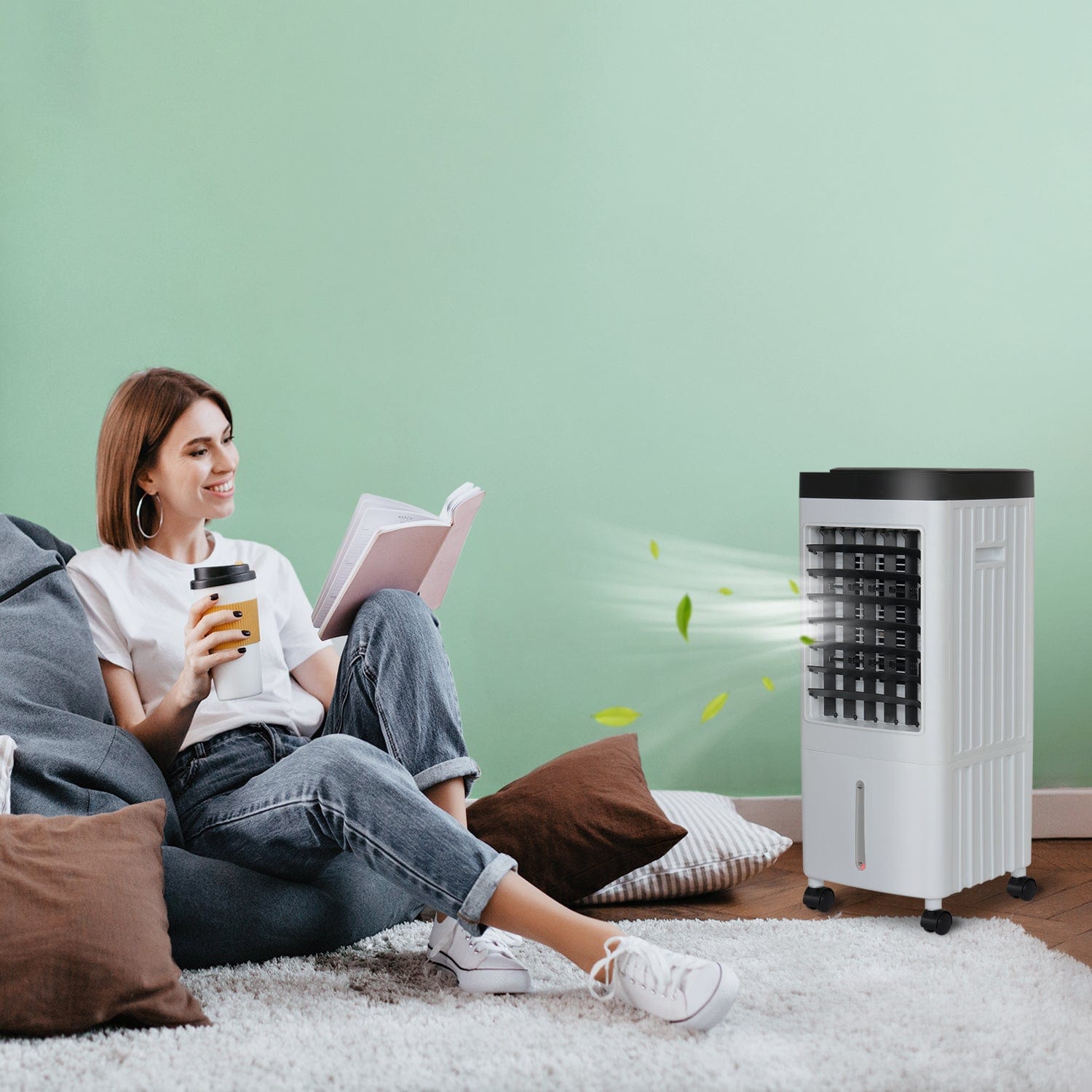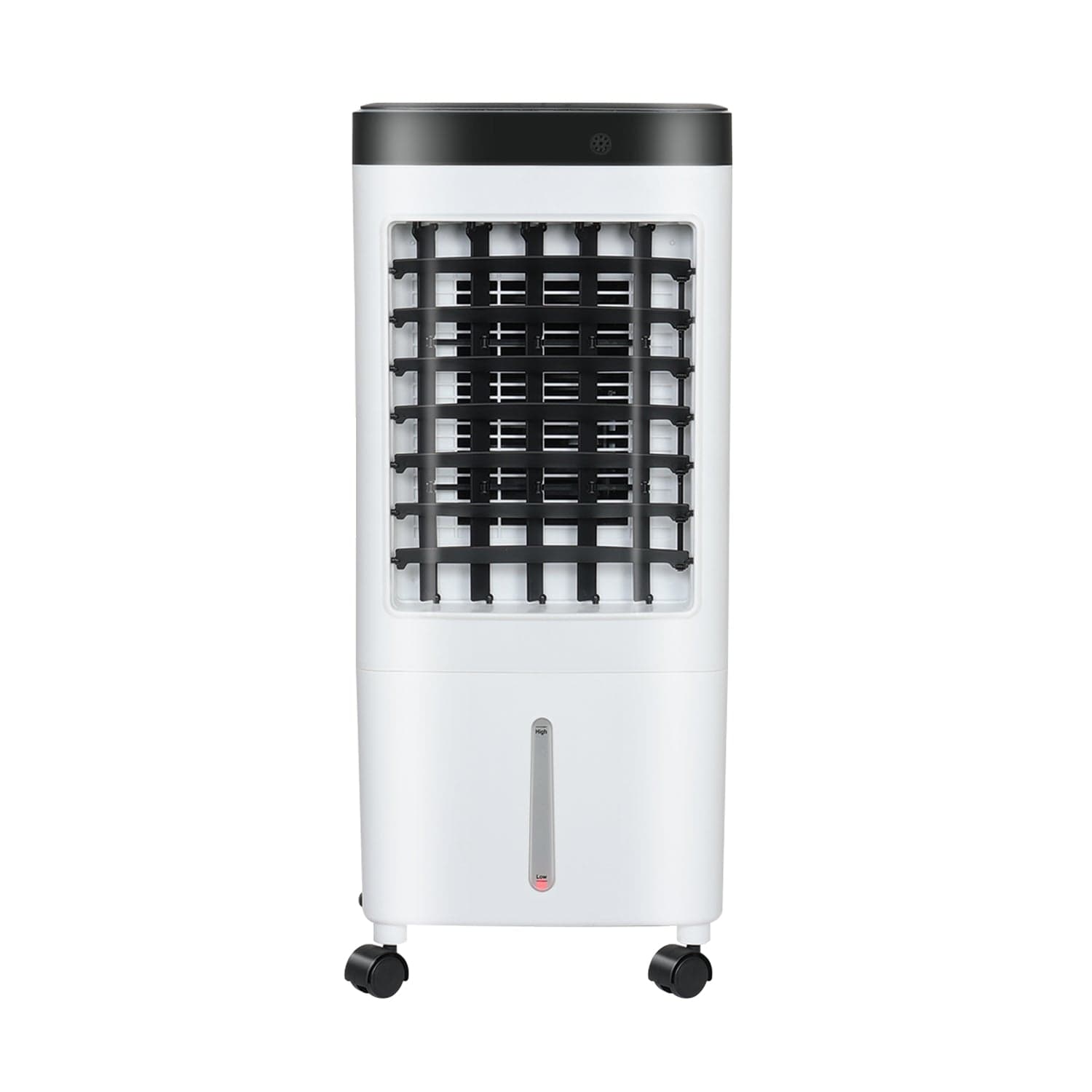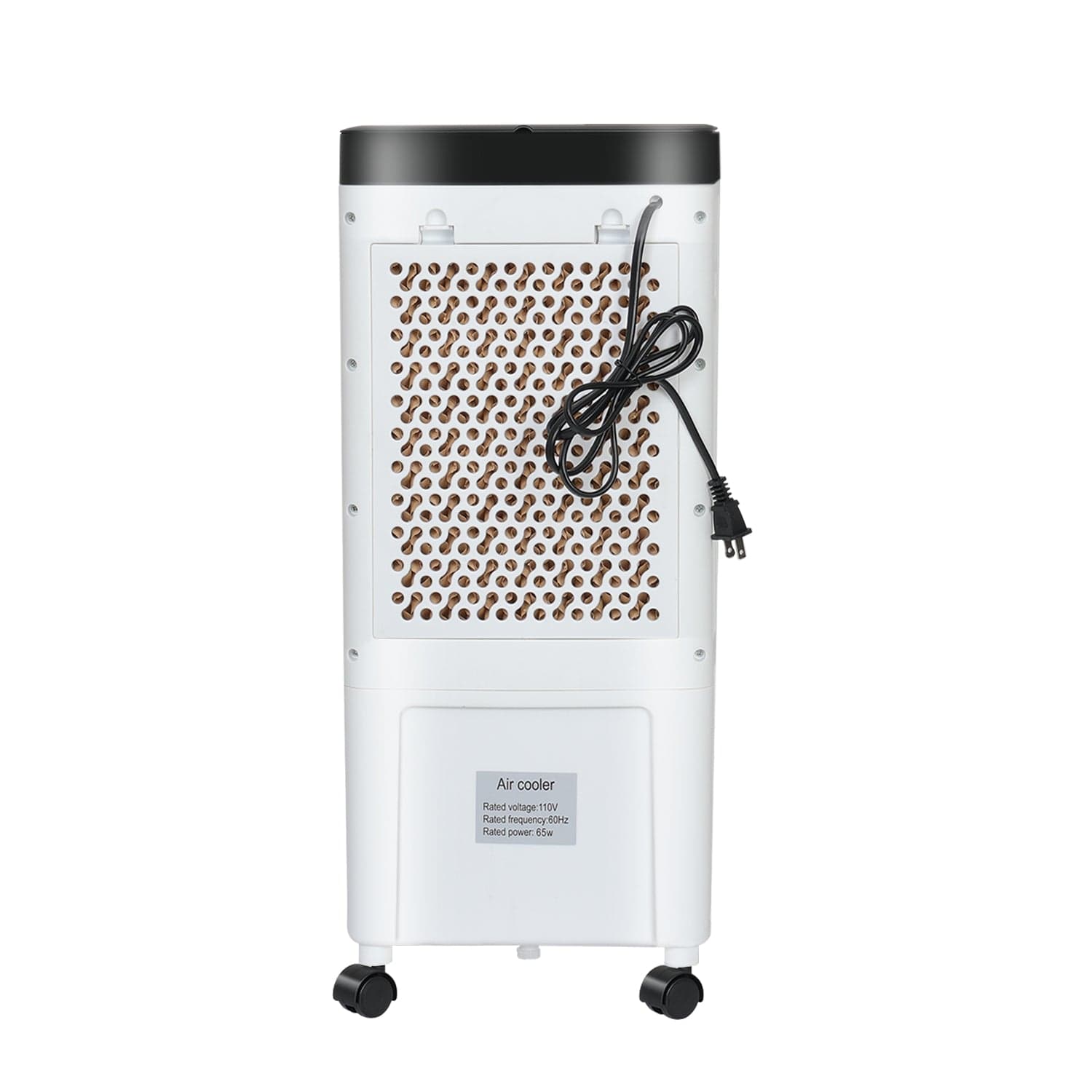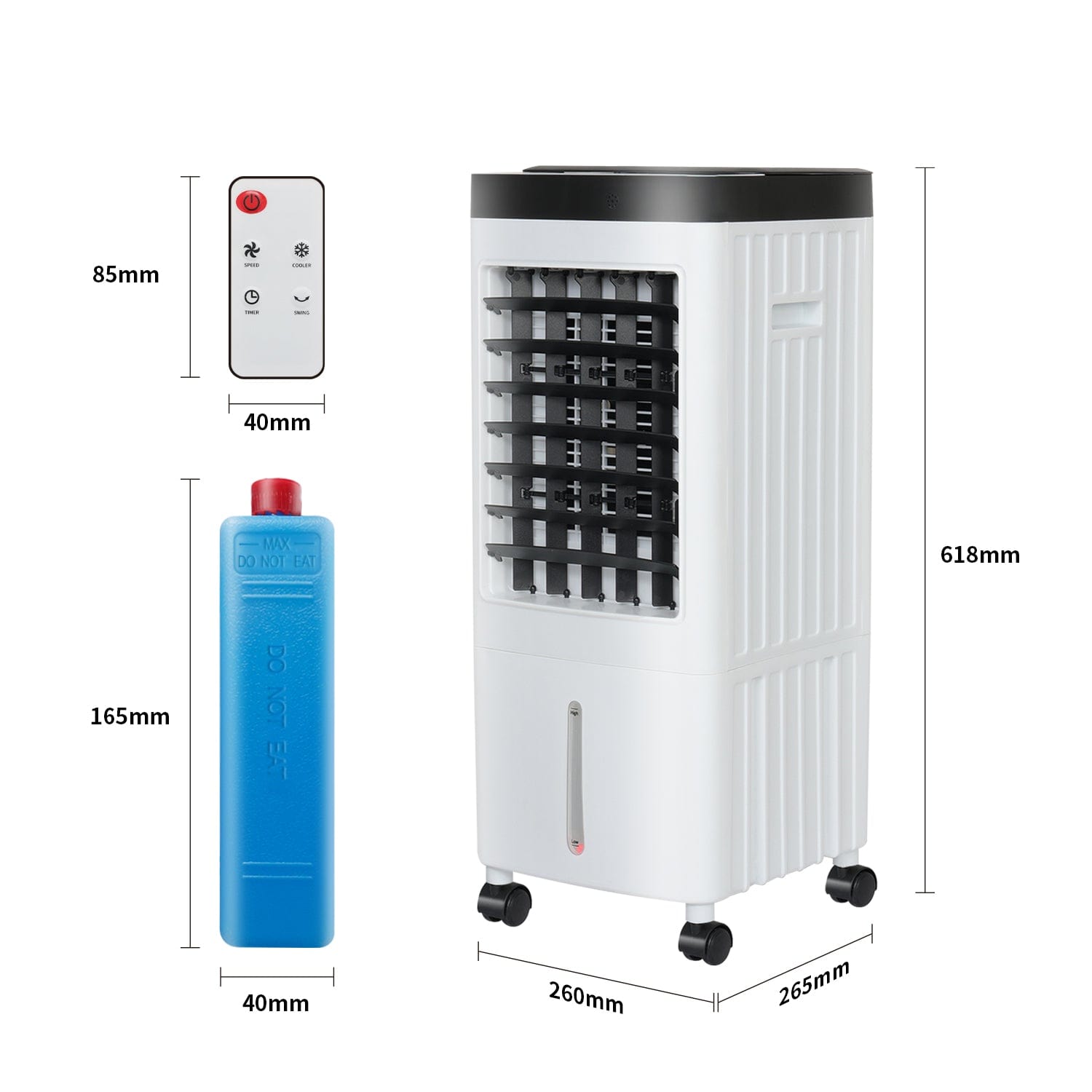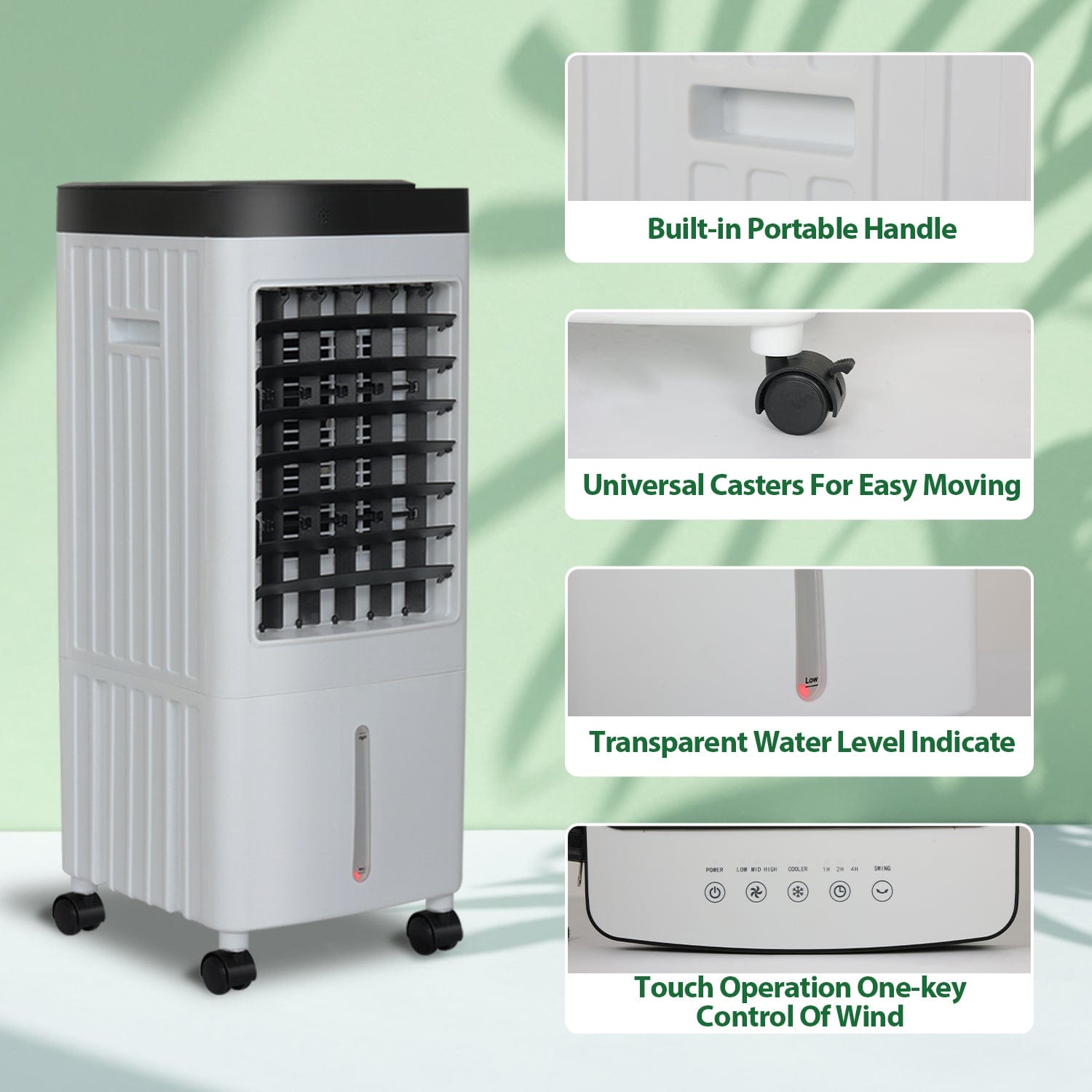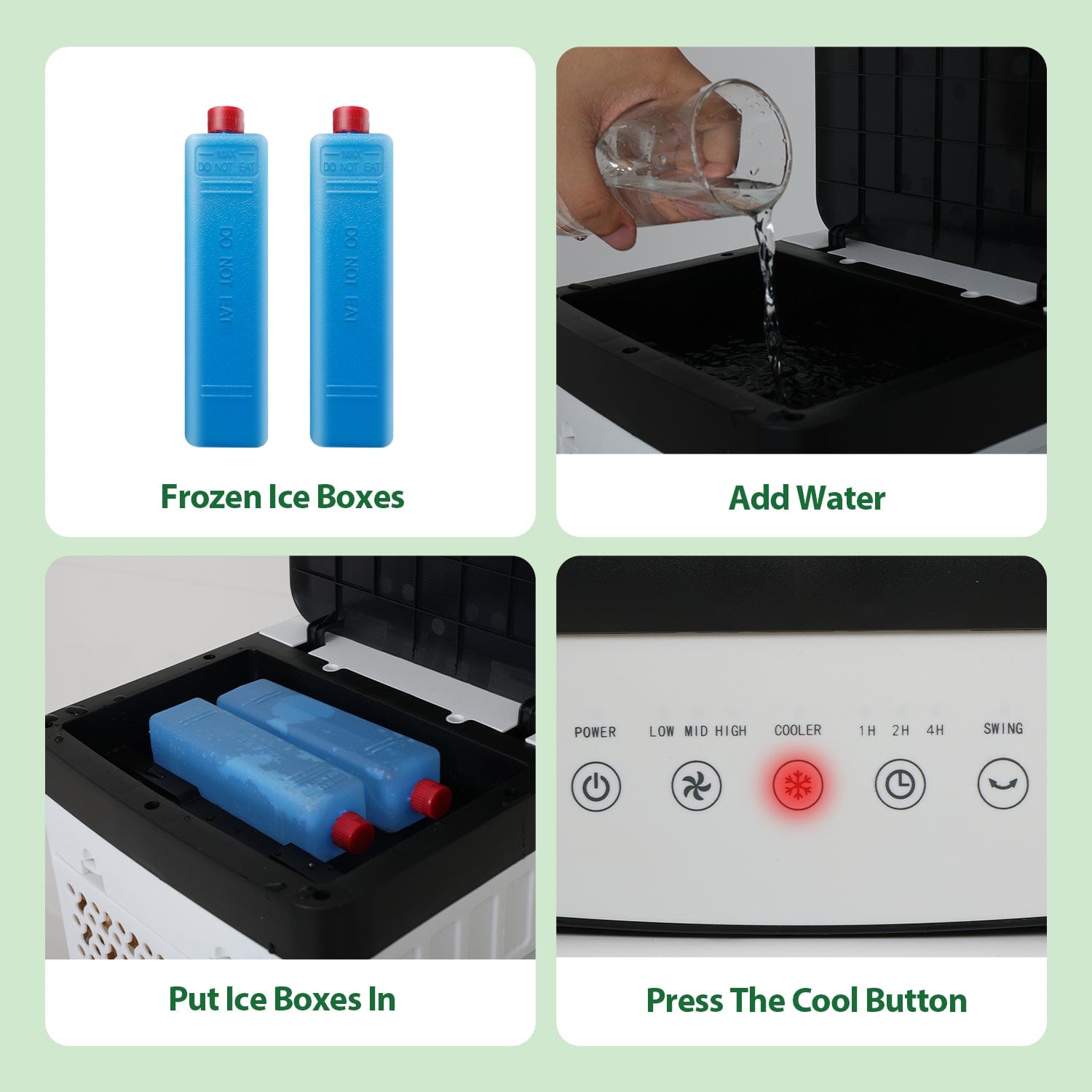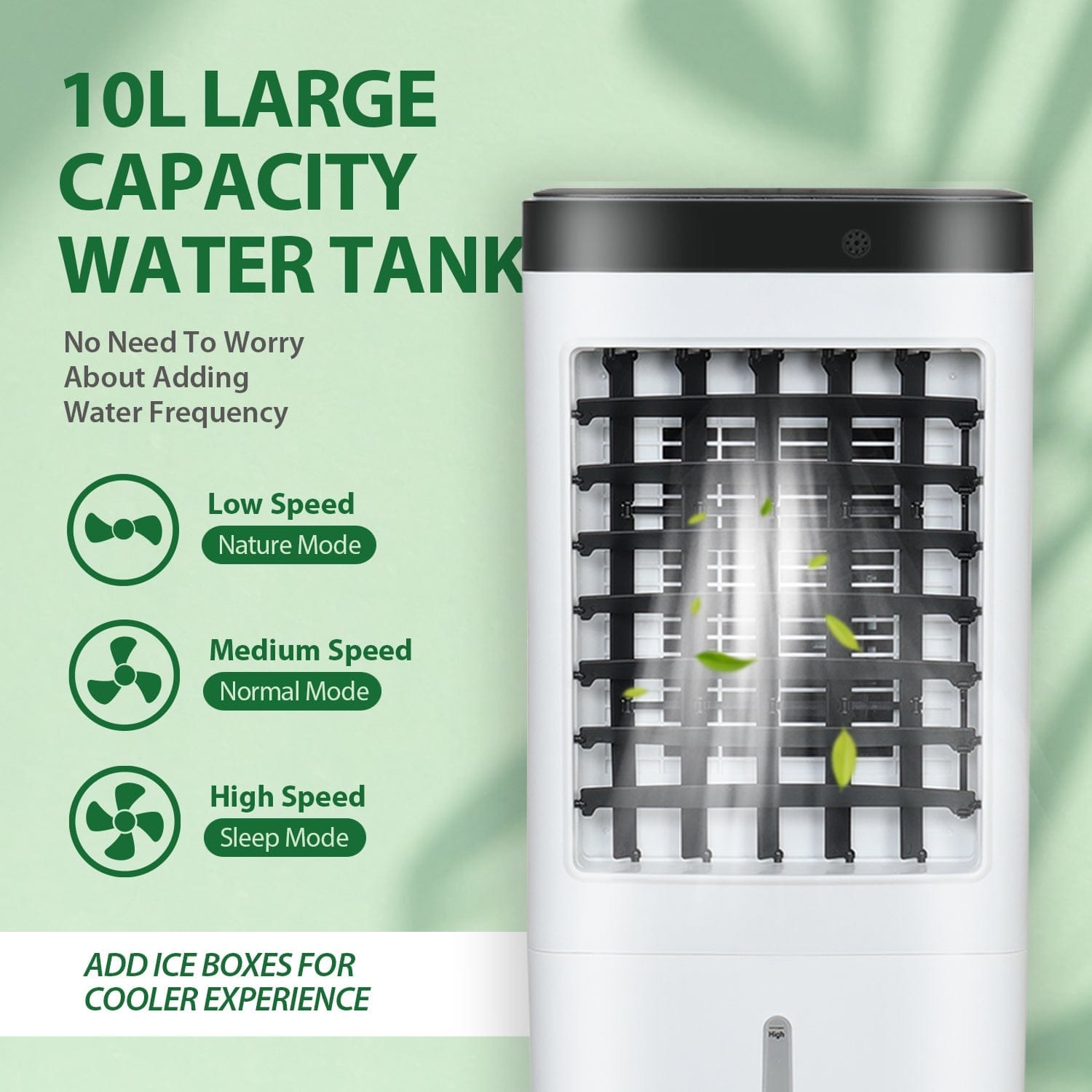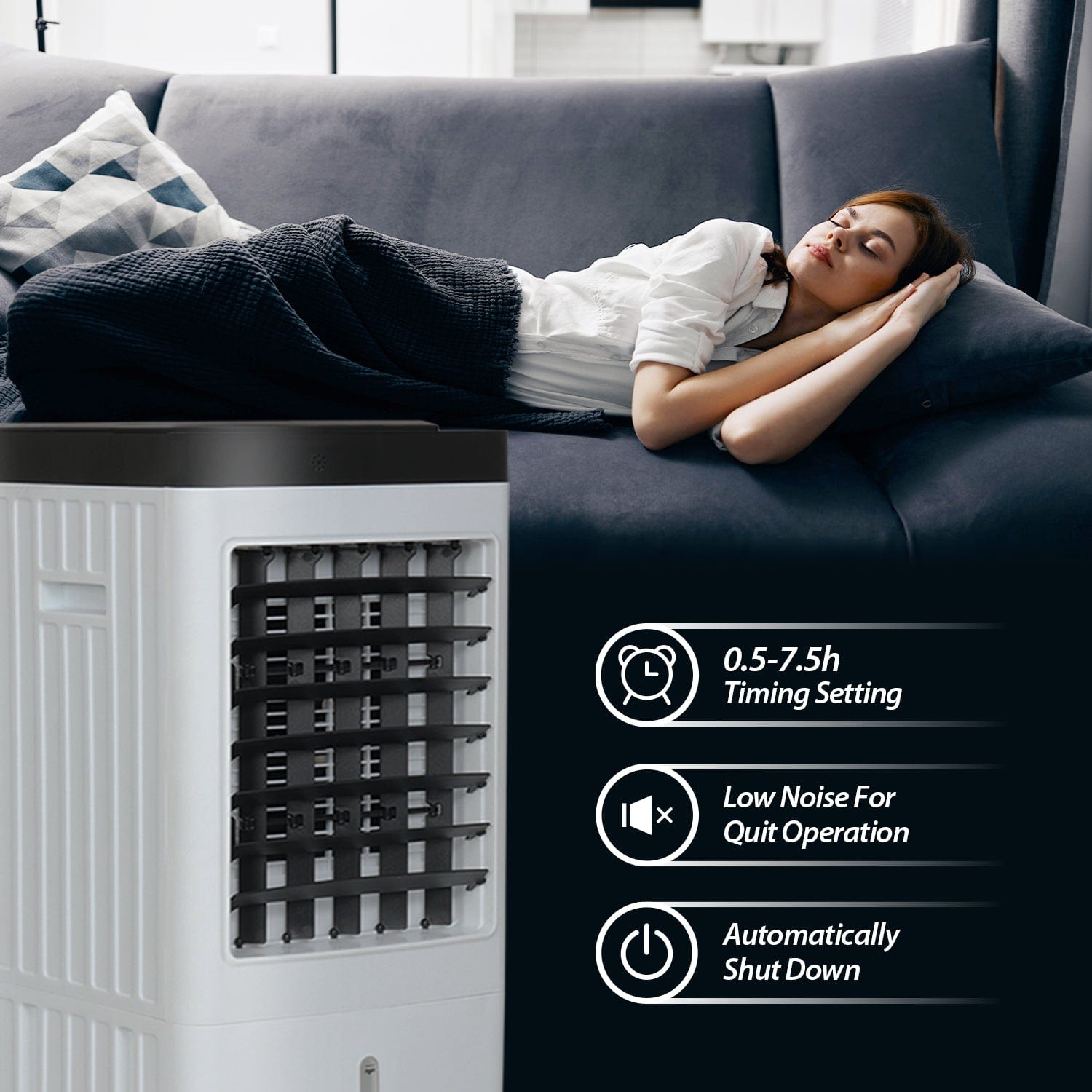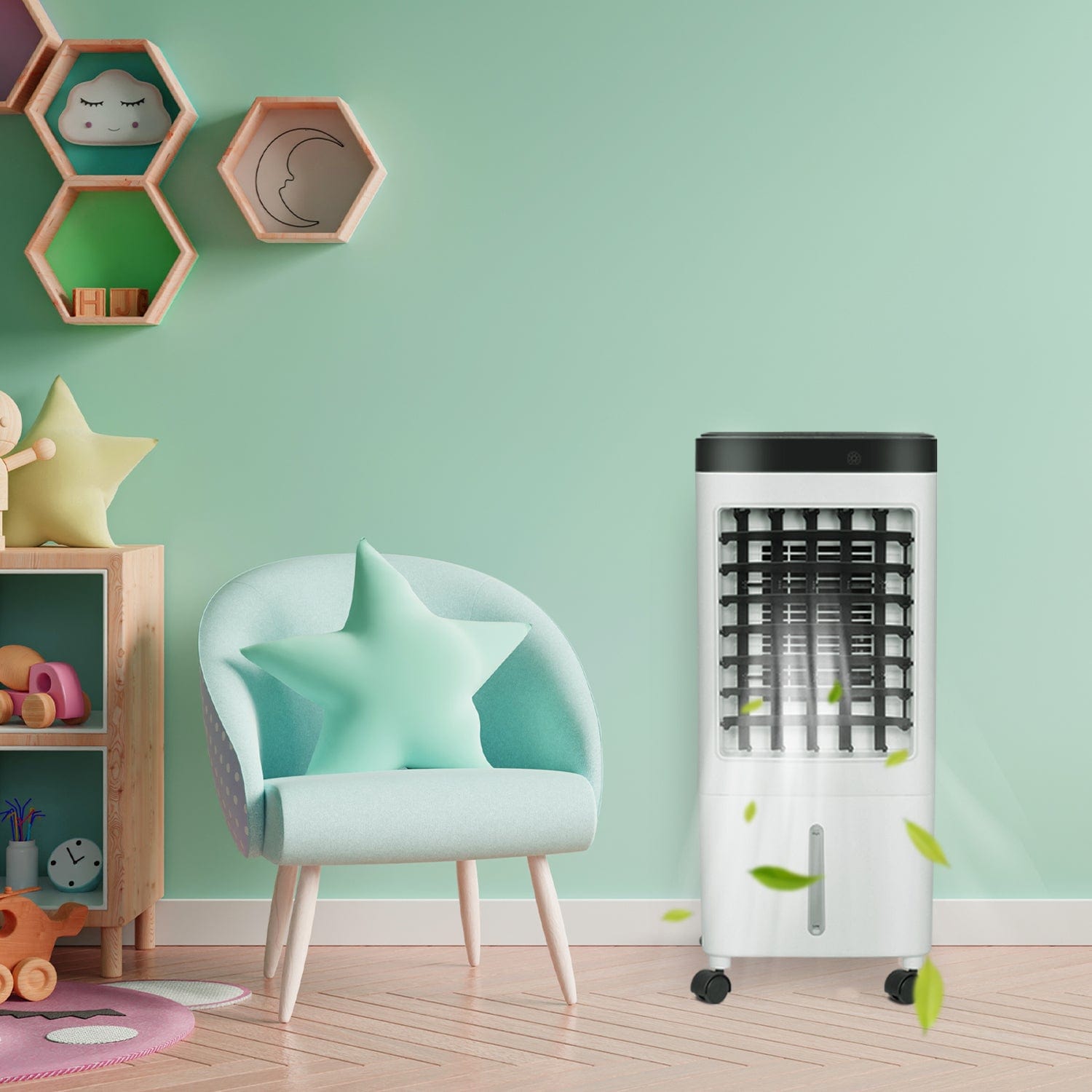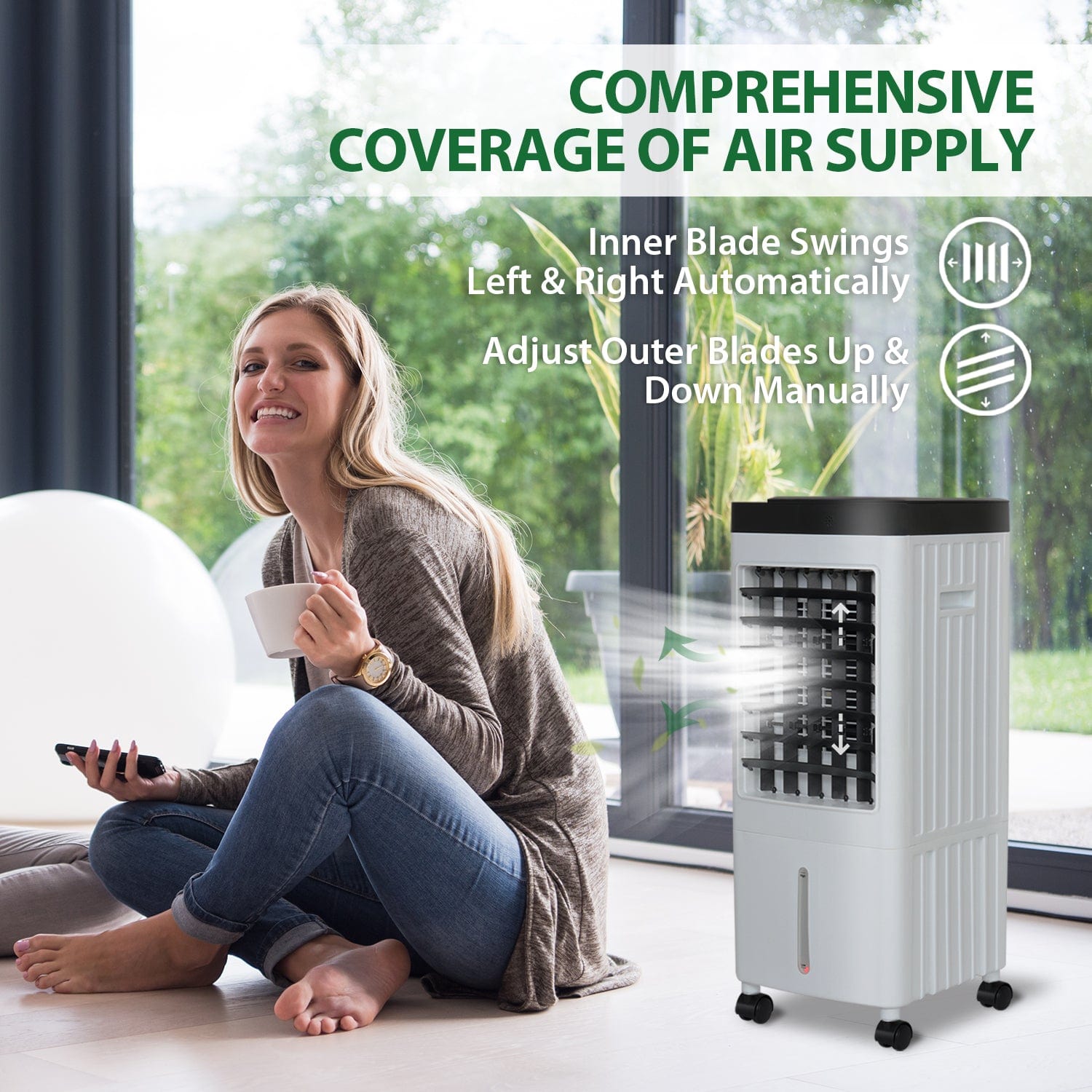 Adjustable Speed Air Cooler(10L) HW1109
Sale price
$79.99
Regular price
$188.99
🔀 Versatility: Offers three adjustable speed settings for various conditions.
🔄 Continuous Cooling: Large 10L water tank provides hours of cool air.
🤫 Quiet Operation: Low noise levels make it ideal for quiet environments.
🌱 Eco-Friendly: Uses water for cooling instead of chemical coolants.
Estimated Delivery:Sep 29 - Oct 03

Free Shipping & 30-Day Return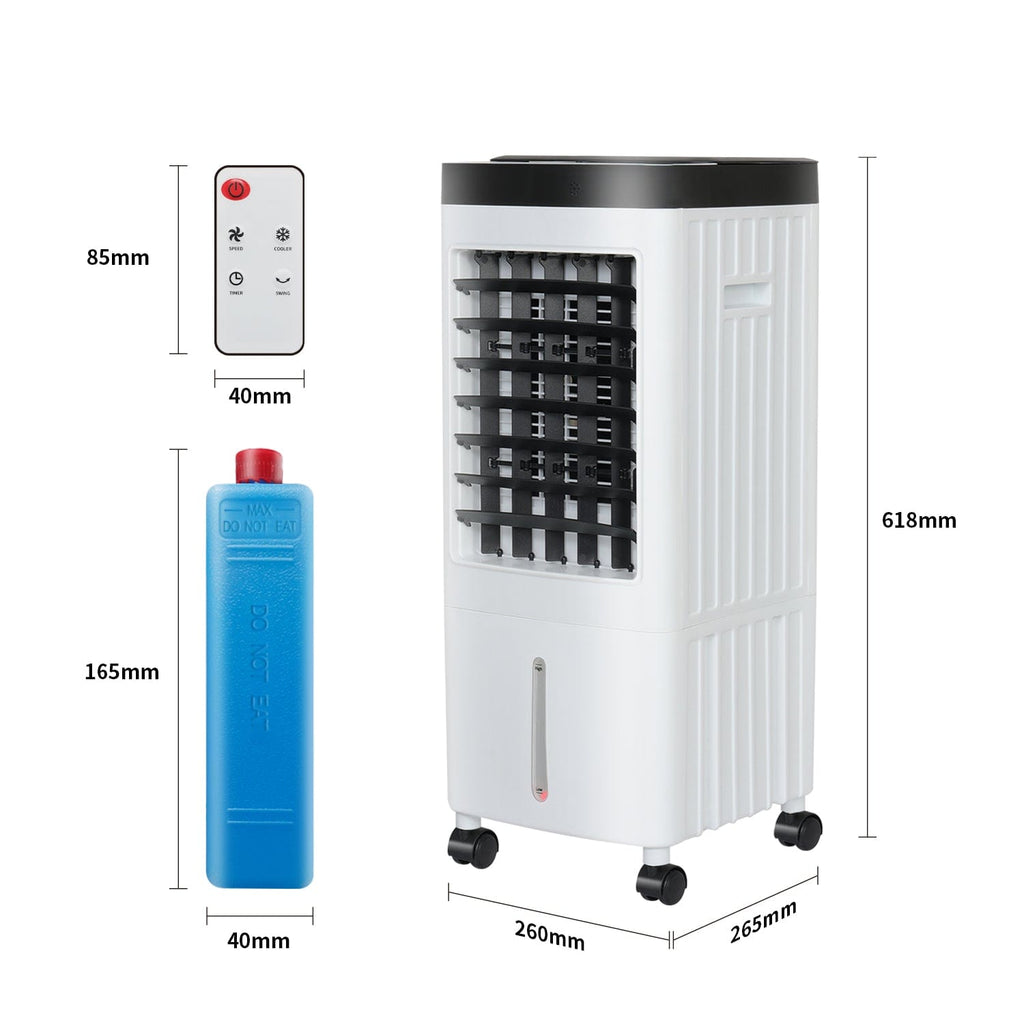 Adjustable Speed Air Cooler(10L) HW1109
Sale price
$79.99
Regular price
$188.99
Features
Specifications
Warm Tips
FAQS
Shipping & Return
✅Blades adjustable for targeted cooling
💦Large capacity 10L water tank for continuous cooling
🔧3-level wind speed adjustable to meet your comfort
⏰7.5-hour timer for convenience during sleep or work hours
🛠️Caster at bottom for easy mobility
🌿Silent operation, refrigeration, and environmentally friendly
🎨Color: White + Black
⚖️Net weight: 4 kg
⚡Voltage: 220V/50HZ
💡 Power: 60W
💦Water tank capacity: 10L
💨Fan speed: Low/Middle/High
📐Overall dimension: 26" (L) x 26.5"(W) x 61.8"(H)
🌬️Wind Supply Distance: 8.5M
🏠Applicable Area: 20 m³-30 m³
🔬Material: PP+ABS
⏲️ Timing Function: 0.5h-7.5h
💡 Helpful Tips for Optimal Use
Stable Placement: Ensure the air cooler is placed on a level surface to prevent water overflow.
Avoid Movement During Use: To prevent potential leaks, avoid moving the air cooler while it's in operation.
Mind the Water Level: Do not fill the water tank beyond the indicated maximum line.
Water Quality Matters: Use distilled or pure water to prevent the buildup of limescale.
Automatic Refrigeration Shutdown: The refrigeration function will automatically turn off when the fan is off or the water level is low.
Q: How often do I need to fill the water tank?
A: It depends on the speed setting and the environment. However, the 10L tank should provide several hours of cooling.
Q: Can I use any type of water in the air cooler?
A: For best performance and to avoid limescale build-up, it is recommended to use distilled or pure water.
Q: Is it noisy when operating?
A: The air cooler is designed for quiet operation, making it ideal for use during sleep, study, or work.
Q: Can I move the air cooler while it's operating?
A: To avoid potential leaks, it's recommended not to move the air cooler while it's in use.
Q: What happens when the water level is low?
A: The refrigeration function will automatically turn off when the water level is low, to protect the device and save energy.
Q: Is the air cooler energy efficient?
A: Yes, with a power rating of just 60W, the air cooler is more energy-efficient compared to traditional air conditioning systems.
Q: Can I use the air cooler outdoors?
A: Yes, thanks to its portable design, you can use the air cooler outdoors during hot summer days.
Q: Does the air cooler come with a warranty?
A: Warranty details can usually be found in the product's user manual or website. Be sure to check these sources for the most accurate information.
Q: How do I clean and maintain my air cooler?
A: Regular cleaning of the water tank and fan blades can help maintain optimal performance. Always disconnect the air cooler from the power source before cleaning.
Q1. When will my order be shipped out?
Once we receive your order, we will process it as quickly as possible, and the order will be completed within 1-3 working days
Q2. How much is the shipping cost?
Free standard shipping on all items.
Q3. What is the estimated delivery time?
Normal shipping time is 3 - 7 business days via FedEx/UPS. The order will be processed the same business day after you placed one. It is then picked, packed, and dispatched.
Q4 . Where are your products shipped from?
Orders are shipped directly from our US warehouses and the shipping is only valid for shipping addresses in the United States excluding Alaska, Hawaii, Puerto Rico, and Guam.
Q5. How to track my order?
You will receive emails about the status of your order. Another way, you can track online through our Track Your Order page.
Q6. What is your return policy?
We offer 30-day free return policy. You can shop with confidence here. More details please check our Return Policy Page.
Still have questions in mind?
Please check our FAQ page here: https://www.elecwish.com/pages/faqs
Stay Chill with Our Portable Fan
Portable Fan - Your Cool Companion
Enjoy personalized, continuous cooling with our Portable Air Cooler, featuring adjustable speeds, a 10L tank, and compact mobility.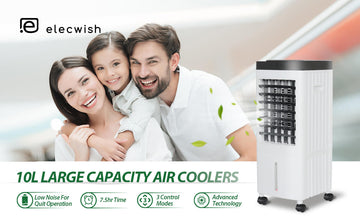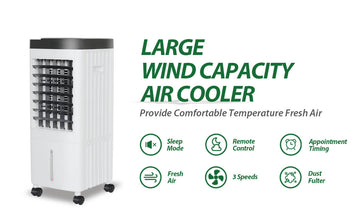 Fantastic product! The ice crystal refrigeration technology really makes a difference. It's not just blowing out cool air, it's actually improving the air quality in my home.
The portable air cooler is perfect for my small apartment. I can easily move it from my living room to my bedroom thanks to the wheels. It's an excellent product.
The adjustable speed settings are a lifesaver! I can easily switch between modes depending on the time of day and temperature. Plus, it's so quiet, I hardly notice it's there
Works!
I enjoy that this does cool down my space, not like an air conditioner would but it definitely is nice to sit near. Make sure to swap out the ice packs otherwise you're in for a humid and warm room
Works!
I highly recommend this cooler fan for office use. It is fitting perfectly next to my desk, providing a refreshing breeze that helps me stay focused and productive. It's a must-have for any workspace.